Returning to Hutchison Elementary School for Lids on Kids Brain Injury Prevention and Helmet Giveaway Program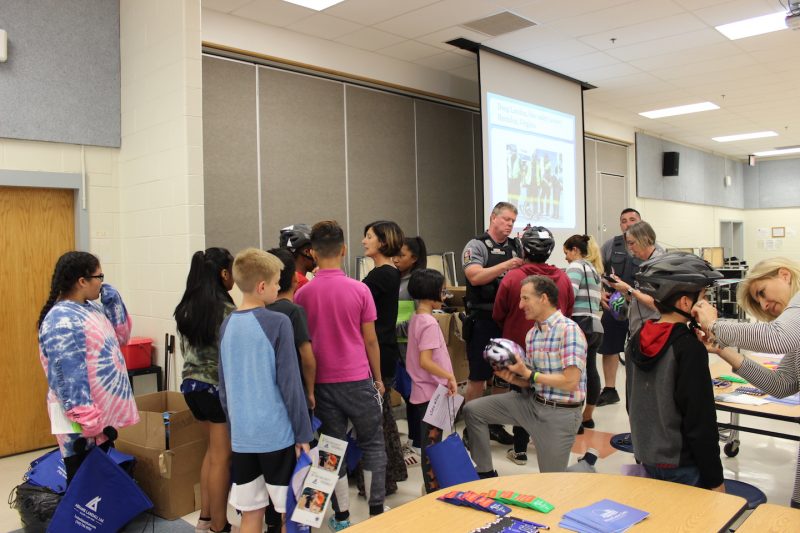 The Abrams Landau law team returned to Hutchison Elementary School with our Lids on Kids brain injury prevention and bike helmet giveaway program. We wanted to ensure that we could stop by as many local public schools as possible before the students got out for summer break and started riding their bikes around without any helmets on!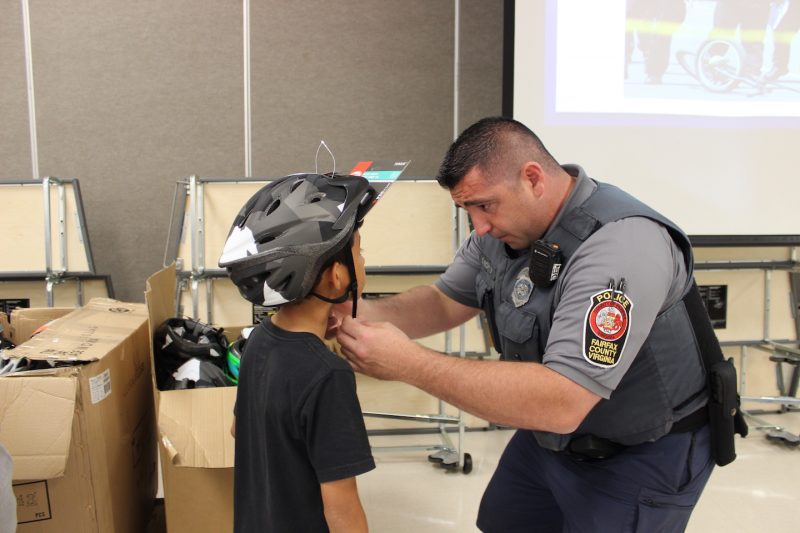 We mixed things up this year by having the event be an after-school event where only students who either brought in a signed bike pledge form or came with a parent were allowed to receive one of our free bike helmets. We noticed that the students and parents who were more intentional about receiving a bike helmet and understood the importance of wearing a helmet were more likely to actually wear the helmets we gave them.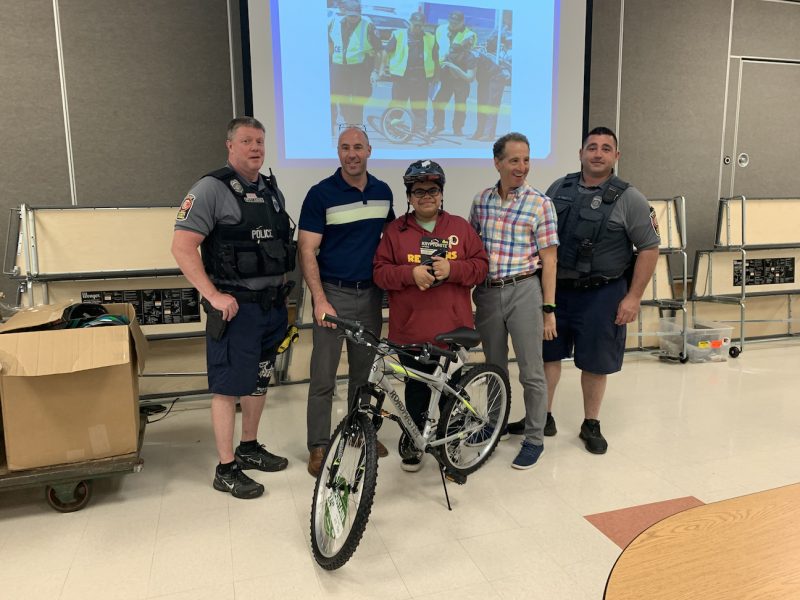 There was a food truck right outside in the playground for anyone who came and Hutchison Elementary School held a raffle during the event for one lucky student to win a bike! After bike injury attorney Doug Landau gave his brain injury prevention presentation, the Abrams Landau law team helped fit and give away bike helmets to all the students who attended. The Fairfax County Police Bike Squad also stopped by to answer any questions students or parents may have for them and they helped properly fit helmets on the students as well.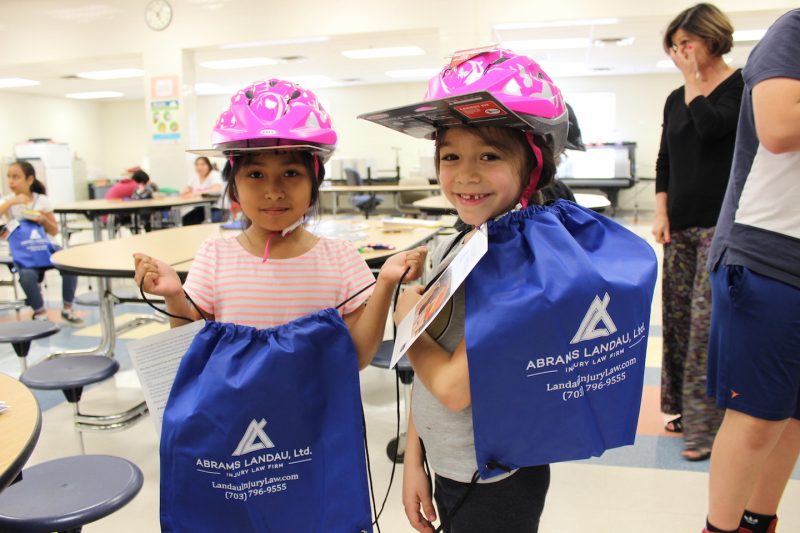 We were also featured in the week of June 12 Oak Hill/Herndon Connection issue! Click here to read it for yourself!