Local NGO Phoenix Bikes Serves Community and Youth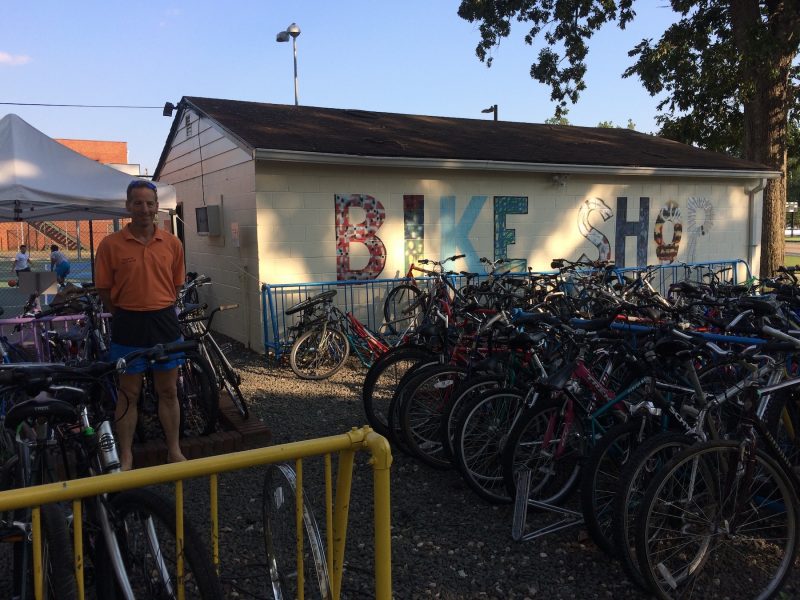 Phoenix Bikes is a nonprofit organization in the Washington, D.C. area that educates youth, promotes bicycling and builds community. The Phoenix folks actually teach kids how to put a bicycle together!  They supply the tools, the frames, the spare parts from donated bikes, tool boxes, and cannibalized cycles previously used for needed items. The kids first make a bike for someone else, then they can make a bicycle for themselves. After that, they can make bikes for other people. Arlington Virginia kids learn how to do mechanical work, work collaboratively, contribute to their immediate community and ride bikes safely. Phoenix Bikes just celebrated their 10th anniversary this year! Click here to read more about Phoenix Bikes and how you can get involved.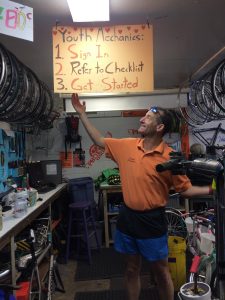 Bike crash injury lawyer Doug Landau, of Herndon's Abrams Landau law firm, recently visited the Phoenix Bikes "Brick and Mortar" headquarters, located just off the W&OD Trail and Four Mile Run. Lawyer Landau unexpectedly received a thank you card from a cyclist he gave some guidance to last year. The cyclist was hit by a motorist in Dewey Beach, Delaware. Landau was able to give the injured victim over the phone and via e-mail, so that the cyclist did not have to hire counsel. The injured Virginia biker, armed with Landau's guidance and materials, recently settled his claim. The biker also included a $250 check for Doug to donate to a bike safety or injury prevention organization (like Landau's "Lids on Kids" free bicycle helmet and brain injury prevention). Doug knew immediately which bike organization to give it to, Phoenix Bikes, and lawyer Landau matched it. Of course, Landau also threw in some free bike helmets, bags and other goodies (cookies from Great Harvest Bakery in Herndon, Virginia!).
As Phoenix hopes to move to larger, permanent quarters, Landau will no doubt visit again soon, bringing more safety equipment, bags, treat and supplies. Visit the Phoenix Bikes website and see what young people are doing to help their Northern Virginia community. Perhaps one of their upcoming rides will use the Landau Law Shop as a pit stop, or once again stop at the Green Lizard Bike Shop in Herndon, Virginia.