Back Again for Guilford Elementary School Bike Rodeo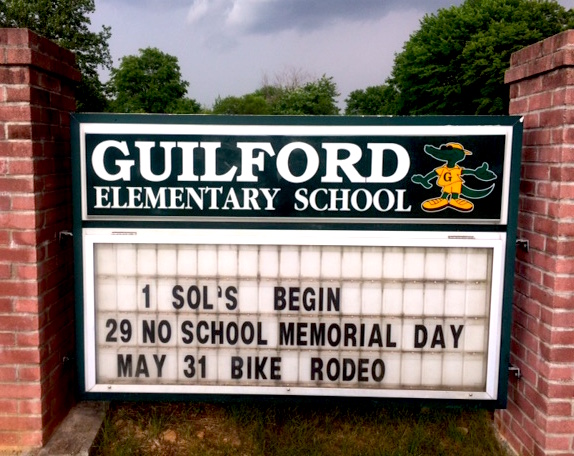 For the fifth year in a row, Abrams Landau, Ltd. presented its Lids on Kids brain injury prevention and free bike helmet distribution program at Guilford Elementary School in Sterling, Virginia. Attorney Doug Landau, Melissa Landau, physical education teacher Mark Pankau and parent volunteers helped fit students of all shapes and sizes in Bell bike helmets, donated by the Virginia Trial Lawyers Foundation and Herndon law firm Abrams Landau, Ltd.
Former assistant principal Janice Jennings, now head of the Safe Routes to School program in Loudoun County, also helped fit helmets for this Guilford Bike Rodeo. Safe Routes to School is a national program that "promotes and encourages walking and biking to school safely."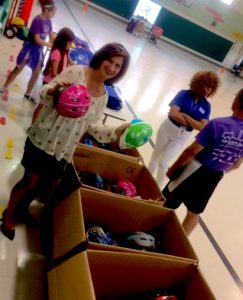 After the students heard about brain injury, safe cycling and were fitted with bike helmets, they went outside on the playground to practice their skills and learn safe biking techniques. Abrams Landau also gave out sport backpacks to put the helmets in and guaranteed the students that if they are in an accident and their helmet breaks, they can come into our office anytime to receive a free replacement helmet.
If you know of a school or local group that could benefit from our helmet giveaway program, please email us at education@landaulawshop.com, or call our office (703-796-9555).
Later this week, lawyer Landau will be presenting and giving away bike helmets again at Hutchison Elementary School in Herndon, Virginia where principal Ray Lonnett is very proactive about student safety and safe cycling.