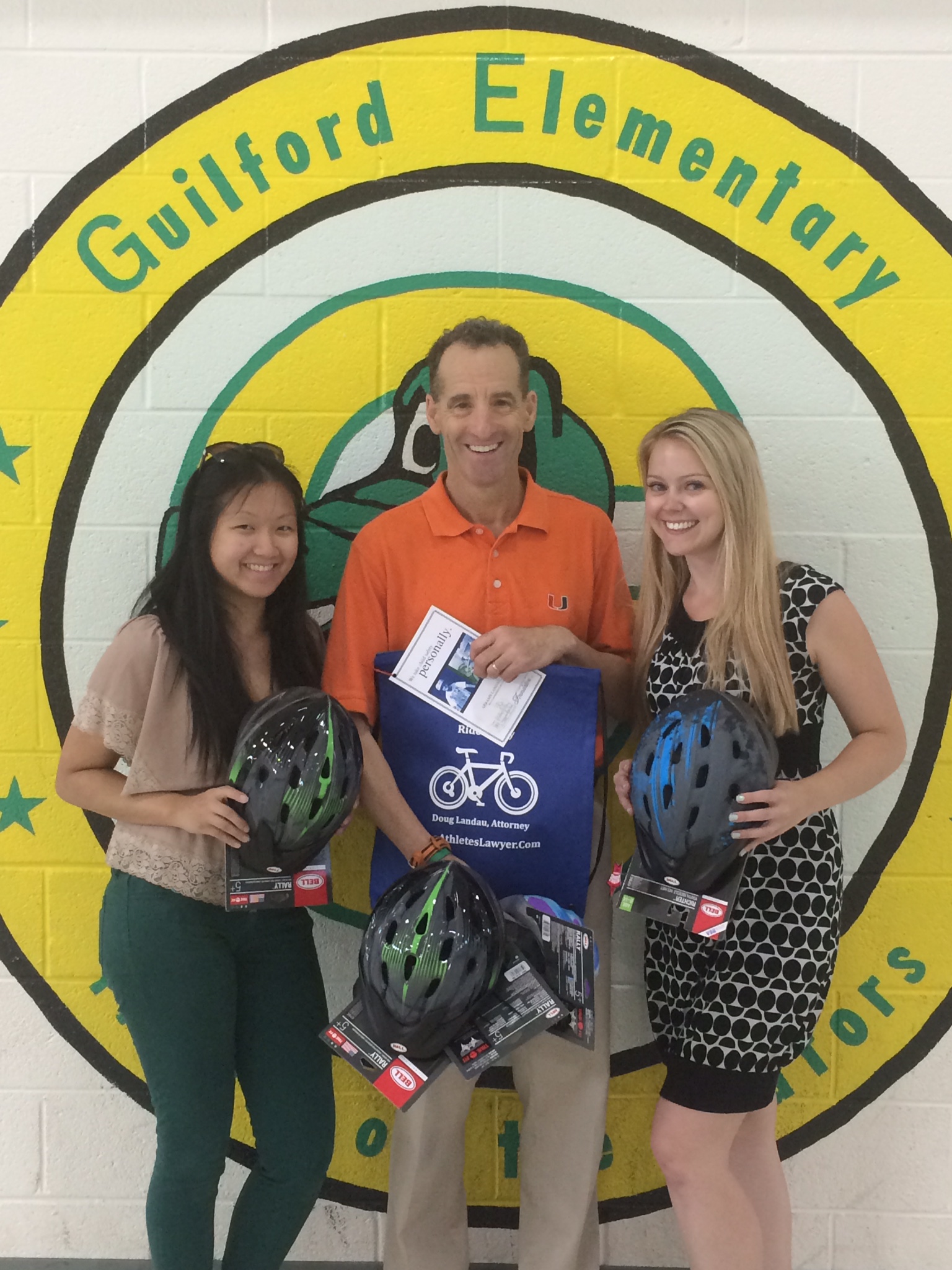 Abrams Landau Puts Lids on More Kids!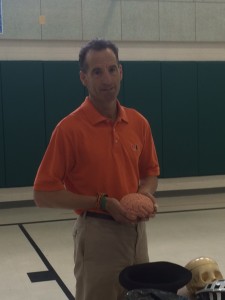 Guilford Elementary School's gym was abuzz with students, parents, and siblings Wednesday after school. The rain-delayed "Bike Rodeo" was about to start, and every Guilford "Gator" would get a free bicycle helmet and learn about head injury prevention. Approximately 60 students and their parents gathered for this free event organized by P.E. teacher Mark Pankau.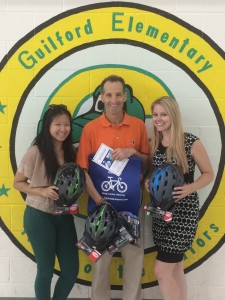 Doug Landau, of the Herndon law firm Abrams Landau, Ltd., kicked off the Rodeo with a presentation on brain injury. Landau told students and parents alike, "you only get one brain," as he held up models of the human skull and brain, side-by-side with a badly damaged helmet. "Who do you think wins in a crash between a 4,000-pound car and a 35-pound bike?" he asked. Attendees got the message that helmets must be worn each and every time they get on their bicycle, skateboard, scooter, or rollerblades.
In addition to helping victims of brain trauma, bike crashes, and sports injuries, Landau has published and lectured on these subjects throughout the United States. After his presentation, Landau and his team distributed printed safety information including a "bike safety contract." By signing their name, both parents and students promise to follow safety precautions – including wearing a helmet – whenever the child participates in bike-riding and similar activities.
But the highlight of the afternoon for the kids was the helmet giveaway. In a partnership with the Virginia Trial Lawyers Foundation, Abrams Landau donated free helmets to all Guilford students in attendance. Affectionately referred to by Landau as "Putting Lids on the Kids," this public safety program provides free helmets to children who could not otherwise afford them. Each child also received two stickers to put inside the helmet – one for the child's name and emergency contact info and one with Abrams Landau's phone number. If a child's helmet is damaged or outgrown, it will be replaced – free of charge – by the Herndon law firm.
Brain Injury Services Case Managers Brooke Annessa and Amy Choi, along with Doug and Melissa Landau, fitted each child with a Bell helmet – in the color of his or her choice – and handed out tote bags for the kids to carry home their new goodies.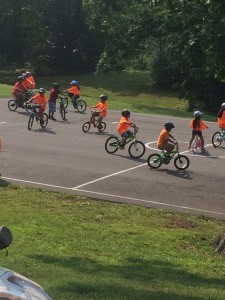 But the day's warm temperatures and blue sky meant not a single helmet went home in a bag. Instead, just about every child jumped onto a bike – wearing a shiny new helmet – and had fun riding around the school's black top area. As P.E. teacher Pankau watched "his" kids enjoying their new helmets, he beamed, "That's the reward right there. Happy kids – and safe kids!" Landau, nodding in agreement, added, "If we can prevent just one brain injury, then we have done our job."
If you know of a school or local group who could benefit from Abrams Landau's helmet giveaway program, please email or call the Abrams Landau office (703-796-9555).