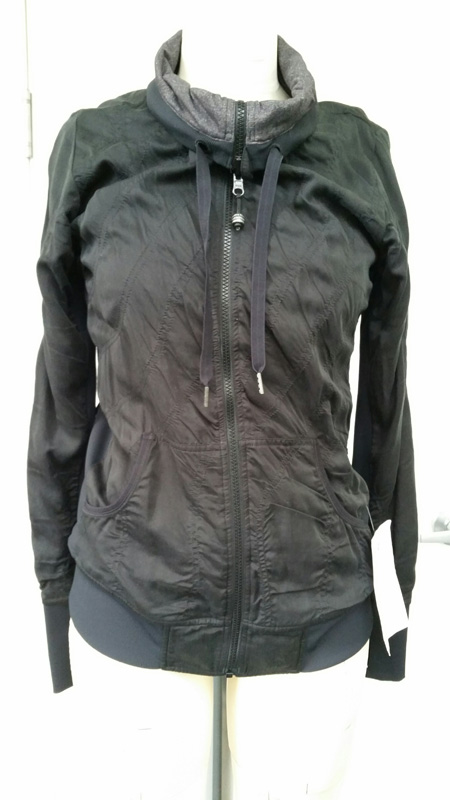 lululemon Recall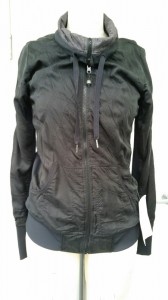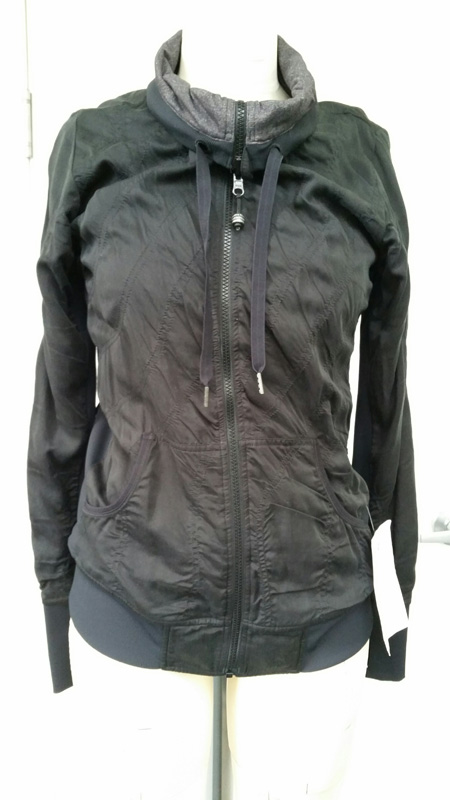 Lululemon has issued a recall on some of its women's tops.
Tops with an elastic draw cord with a hard tip in the hood or around the neck can pose a danger to a woman's face if the cord is pulled or caught on something and then released.  The hard tip can snap back and hit the wearer in the face.  Ouch!
According to the safety notice, you have an affected top if you answer yes to all of the following:
does the top have a drawcord in the neck area?
is the drawcord elastic or stretchy?
does the drawcord have hard metal or plastic tips?
Here is a list of the styles impacted, according to PRNewsWire:
Carry and Go Hoodie; Cool Down Jacket (shown above); Course-ette Jacket; Cozy Up Jacket; Dance Studio Jacket; Dance Sweat Shirt; Don't Hurry Be Happy Pullover; Gratitude Wrap; Necessity Jacket; Proactive Jacket; Refresh Snap Up; Run Sun Blocker Pullover; Run Track N Field Jacket; Run With It Jacket; Sanctuary Jacket; Savasana Tunic; Sing, Floss, Travel Jacket; Stow 'N Go Jacket; Stride Jacket; Summertime Tunic; Varsity Hoodie; Victory Jacket and Wear With All Jacket (Click here to see more photos of recalled garments.)
All tops have a printed or embroidered lululemon logo, the location of which varies from garment to garment.
The tops were sold online and at lululemon stores between January 2008 and December 2014 for $75-260.
If you have one of the 133,000 tops sold in the U.S. or the 185,000 sold in Canada, you should stop wearing it and either remove the draw cord or contact lululemon for a new cord which is non-elastic. The company will also provide written instructions on how to replace the cord.
"Lululemon is a very popular brand of athletic clothing, and their garments seem to be everywhere," notes Doug Landau. "I've probably seen hundreds of women — both athletes and not — wearing lululemon clothes over the past several years.  Ladies, check your tops lest you get snapped in the face!"
For more information visit lululemon online, call Customer Support toll free at 877-263-9300, or email lululemon's Guest Education Center at gec@lululemon.com.
If you have been injured while using a defective product and there are questions as to what laws apply, email or call Abrams Landau, Ltd. (703-796-9555).