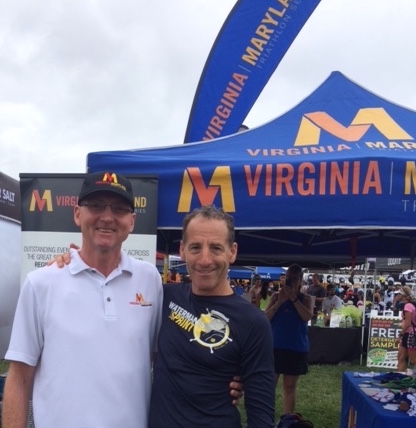 Virginia's Best Triathletes Get Ready to Race National Championships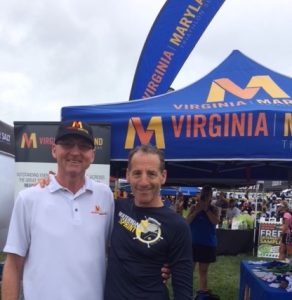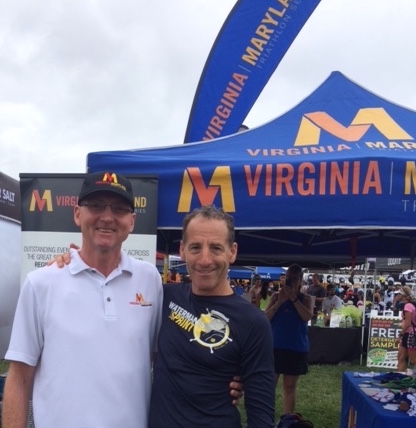 The best triathletes from all over Virginia arrived in Omaha, Nebraska to compete against the best multisport athletes from all over the United States and other countries at the USAT Triathlon National Championships.  In order to compete in the Olympic Distance event, athletes had to qualify and state, regional and international champions assembled at Levi Carter Park. The swim course actually takes athletes into neighboring Iowa, and Carter Lake will be the Championship venue again in 2017.
Despite the weather and storms that forced Doug Landau's flights to be turned back to Kansas City, the Herndon injury lawyer was able to get in at 4 AM EST Thursday night so as to take part in the VIP bike tour Friday morning, ride the run course & then take part in the official swim practice in the "zero visibility" green lake water.  Lawyer Landau was able to check on his bike at the RaceDay Transport tent, get his VIP registration packet & spend time with other Virginia athletes, like the well-trained SportFit Lab gang and their upbeat coach Beth Baumgartner. The Herndon, Virginia based SportFit Lab conducts morning swim practices at the pristine Claude Moor Pool in Loudoun County, with Coach Beth walking the deck to give immediate feedback as to form.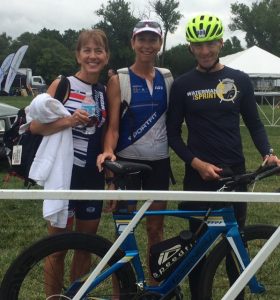 As a long-time sponsor of the popular Virginia & Maryland Triathlon Super Series,  Landau was thrilled to see the VTS/MTS tent at the National Championship Race Expo, with big Don White showing attendees the great variety of race distances, varied venues & infamous shwag. A regional race calendar such as that offered by the Virginia & Maryland Super Series should have national exposure. As an aside, Don White has been at the top of the overall and now masters listing for the series. Lawyer Landau, with only 3 races (best 5 count towards scoring) under his belt, is currently in the top 10 in his age group. The multistate lawyer and racer hopes to move up in the standings after racing at the VTS Great Acorn (Spotsylvania, VA)  & MTS Watermans (Rock Hall, MD) sprint races. This will be a challenge, as greater points are awarded for the Half-Iron and Olympic Distance Races. In other words, Lawyer Landau will have to win his age group at the remaining 2 VTS/MTS Series races in order to have a chance of reaching the podium in the overall age group standings. While over his soleus injury, he needs to get rested for the big Sprint Championships Sunday & then regain his lost "top end" speed for the remaining 2016 races.