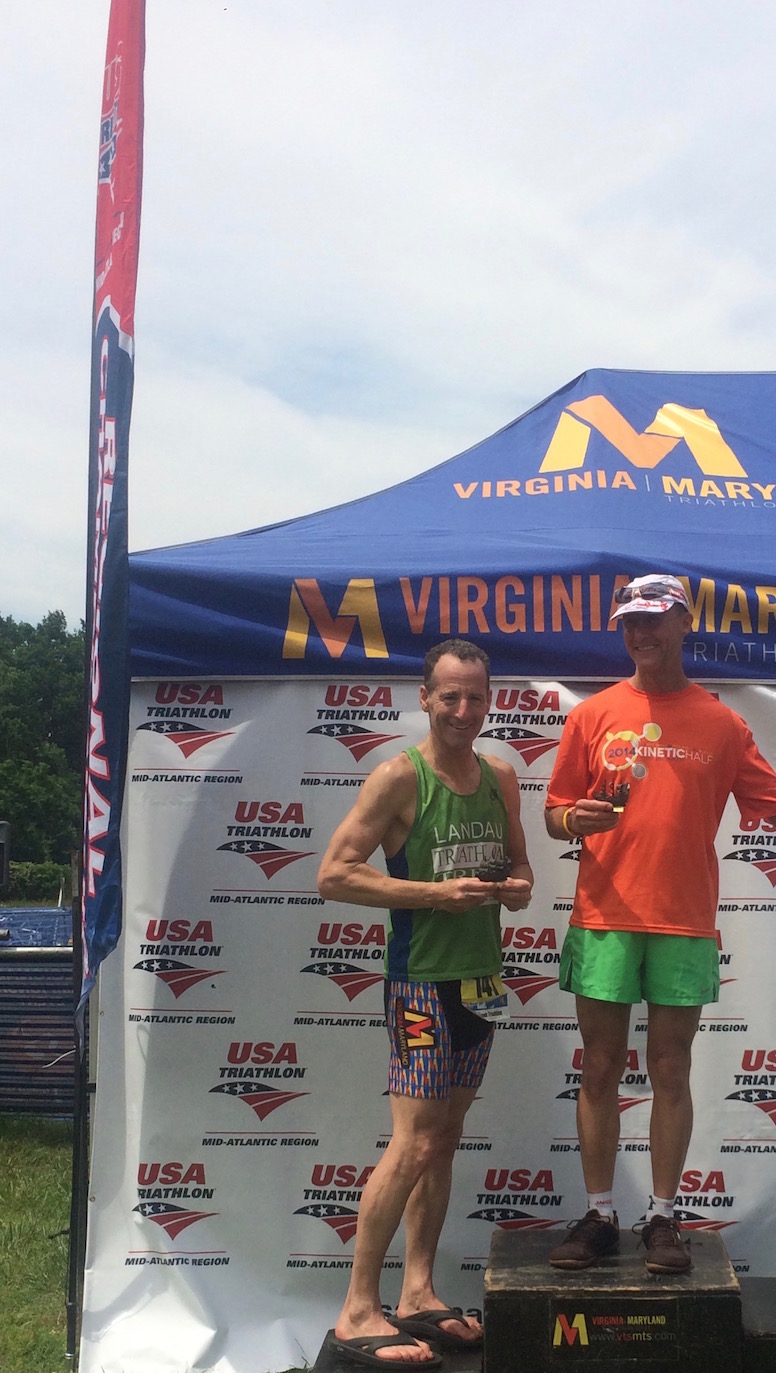 Mid-Atlantic Triathlon Championship Contested in Virginia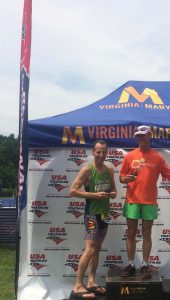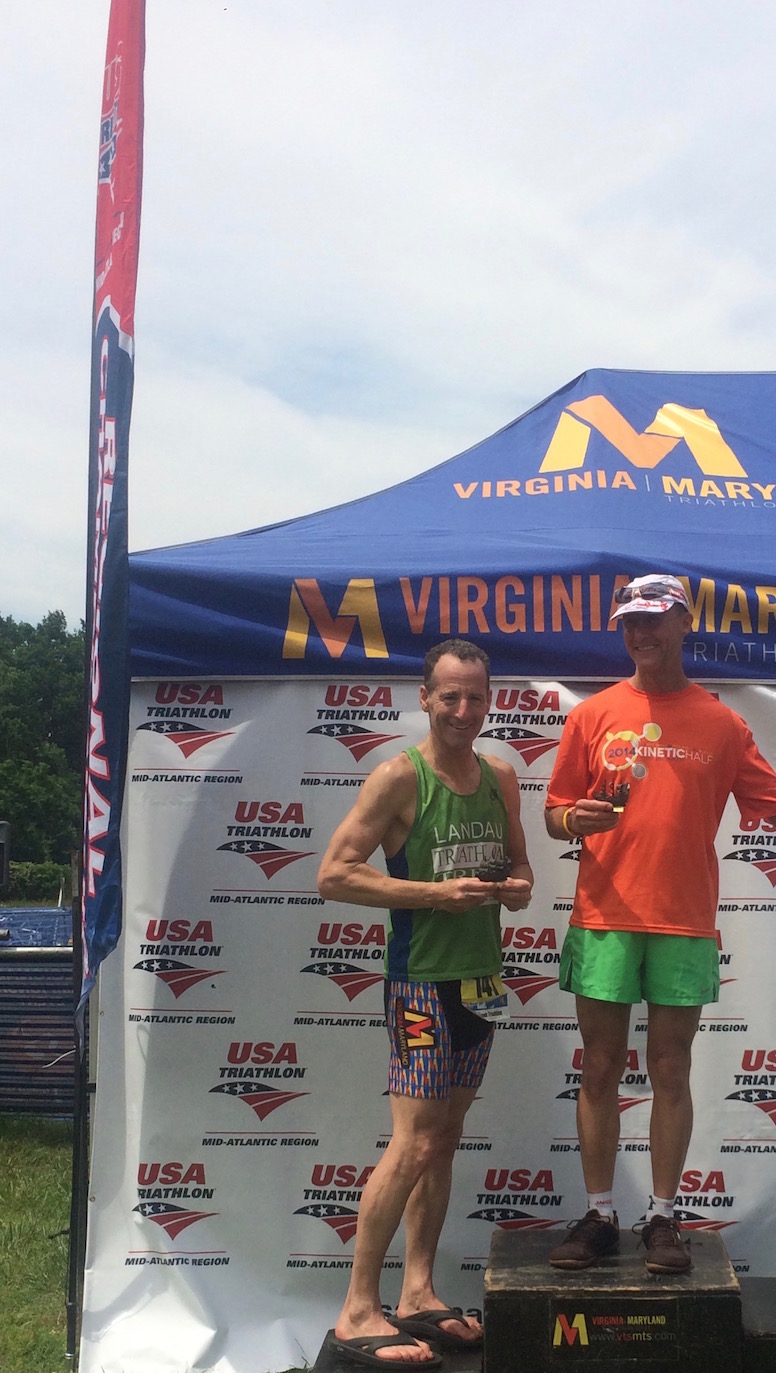 This years Mid-Atlantic Region Olympic Distance Triathlon Championship was contested in Jamestown Virginia. Hosted by the Virginia Triathlon Series, top multi-sport athletes from Maryland, the Carolinas, Delaware, Virginia and the District of Columbia came for top level competition on the safe Tidewater area course. Returning to Williamsburg to test his fitness at this longer distance race, Doug Landau hoped to see if his healing Soleus could hold up. This was only Lawyer Landau's second race in the Virginia and Maryland Triathlon Super Series, as he has been concentrating his training and racing on Duathlon.
While his swim was abysmal, and his overall time was 11 minutes slower than his 3rd place Age Group finish in 2014, Landau kept his effort below the "red line." Lawyer Landau ran with his leg taped up, flat-footed and finished with a kick that garnered the last spot on the podium. Greg Hawkins, Janie Langford and the rest of the VTS crew did an outstanding job on a very hot day (wet suits were not legal). There was food, beer, games and music after the race, and a festive atmosphere made for all age family fun. For full results, click here . A podium spot for Landau at the USAT Mid-Atlantic Olympic Distance Triathlon Regional Championships was not expected, but bodes well for the National Sprint Duathlon Championships at the end of the month.