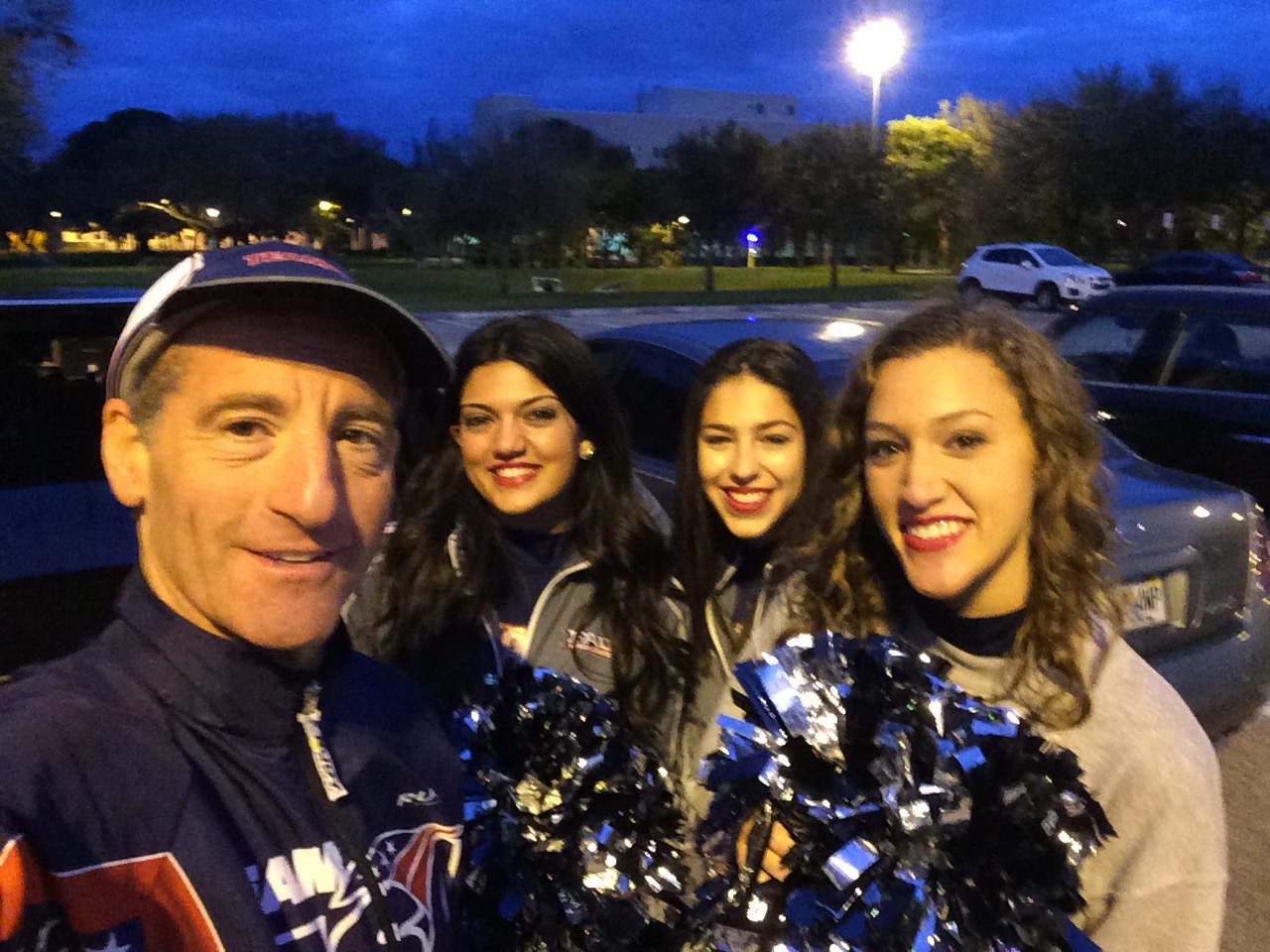 DC Road Runners race is "Just Another 'Brick' In the Wall !"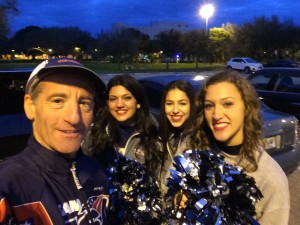 After his success with a low-key "brick" workout on a borrowed bike in Boca Raton last month, Herndon DUathlete Doug Landau began his training for the 2016 State, Regional & National Championships in earnest at the DC Road Runners Club ("DCRRC") Fort Hunt 10K. The venue was perfect for early season testing, since there is a covered picnic area in which to set up a bike, track stand, extra shoes, water bottles, etc.
The DCRRC 10k championship course consists of 5+ laps around the paved perimeter road of Fort Hunt Park. Landau marked off intervals during his warm up with the measuring wheel he uses for bike crash case investigation ! There were no big hills on the course, but each lap does have some little ups and downs. The Fort Hunt 10K is part of the Club's Snowball Series Race and lawyer Landau has raced there in the past with friends and family, as it is easy to get a good, even pace on a safe, traffic-free course. As was the case with other local races that come under the National Park Service's jurisdiction, race-day registration was not available at National Park Service venues. NPS Race Rules mandate that there be no monetary transactions on Park property. So "race day registration" is not allowed.
Lawyer Landau managed to win the top Masters prize even though he was not keeping track of his place during the race. Instead, he ran through the finish line & jumped on his bike and started pedaling. Then he slipped on his bike shoes and pedaled for another 30 minutes. With two small streams of sweat, one under each foot, the Herndon sports injury lawyer got off, put on racing flats and ran another 2 laps at LT pace ! Exhausted after nearly 2 hours of exercise, Landau polished off a protein shake on the drive back to the Law Shop & took a well-deserved nap in the afternoon. "Brick" workouts serve to mimic race conditions, and the less rest between running and biking, the better able Landau is able to handle the stress of multisport competition on the National and International level. Landau notes, "the US Duathlon National Championships are 12 weeks away, and the Virginia state Duathlon is only 3 weeks off, so I had better get in top form soon !"