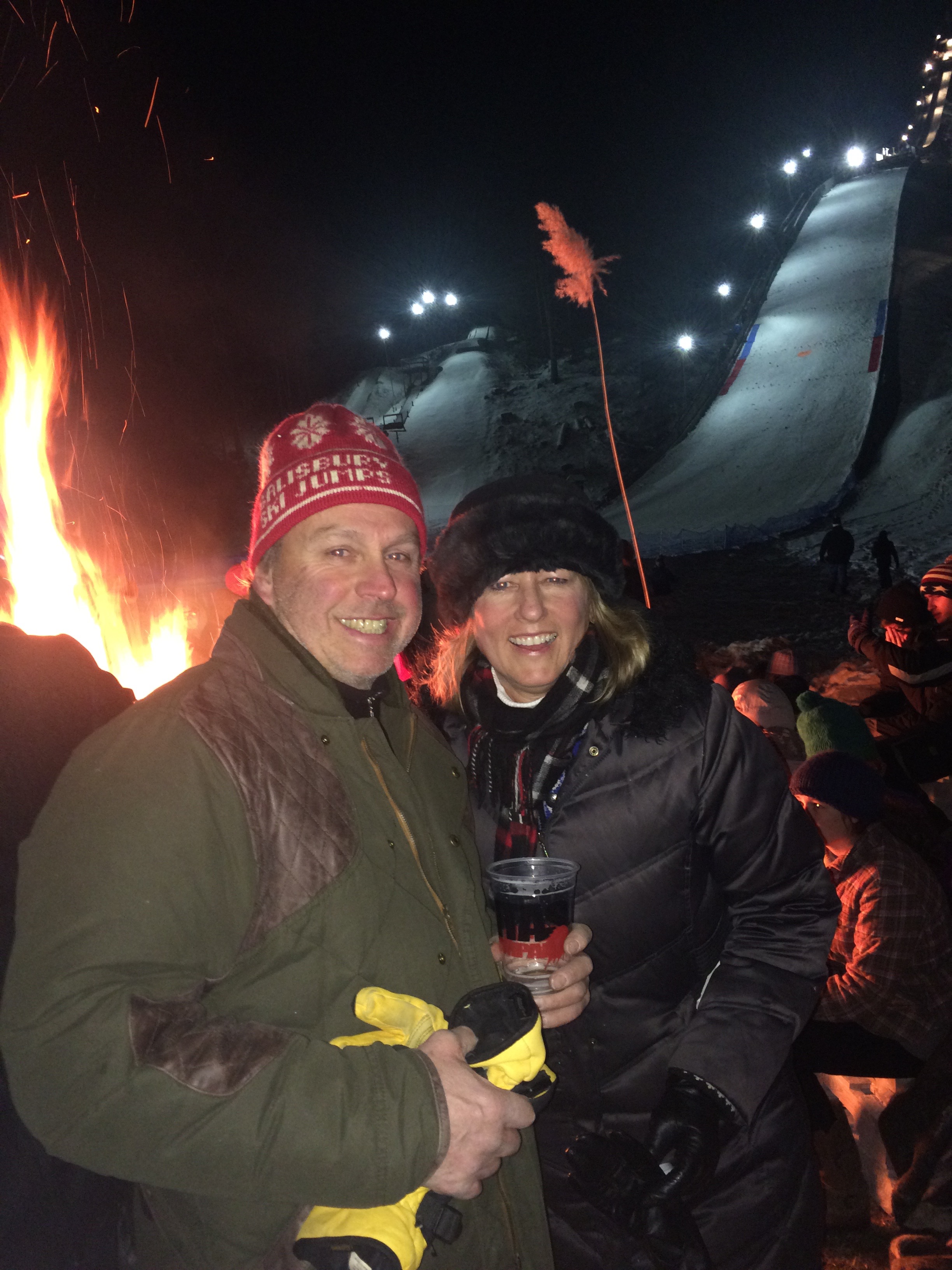 Salisbury Ski Jumps – As Close as An Athlete Can Come to Flying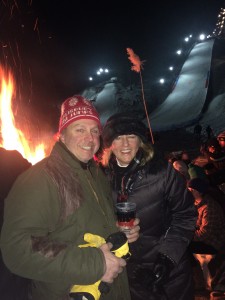 The 90th annual Salisbury Winter Sports Association Jumpfest was great fun with athletes young and old flying through the air from the top of a mountain and then miraculously landing on the ground gracefully with no equipment other than their skis (and mandatory safety helmets). A Salisbury tradition for 90 years, this all-volunteer organization puts on night time "target jumping" under the lights, human-powered dog sled races and, of course, the exhilarating sport of ski jumping. SWSA continues to improve its snowmaking capabilities, ensuring that the Eastern National Ski Jumping Championships will remain an annual event in Salisbury, CT. Doug Landau first attended in the 1970s, and he has enjoyed the competitions ever since. Some day he hopes to enter the human dog sled race, held during the "Friday Night Lights" Target Ski Jumping competition. In Target Ski Jumping, it is not distance, but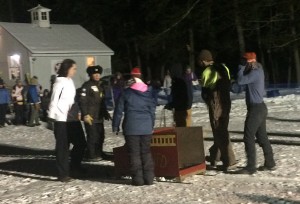 accuracy that determines the winners.  They had to hit a red, heart-shaped target in the dark of night with only the lights from the hill to illuminate their path.
In the Human Dog Sled Racing, there are teams of 4-5 people pulling while another is in a sled. Many of the sleds are decorated. There have been Viking ships, a fire truck, an ambulance, a beer can, and a canoe. The racers compete in elimination rounds of 2 teams, racing down hill to a pin that they then make a U-turn around and then scamper uphill to the finish line.
Some sleds tip over. Others have problems when pullers fall, slip or get tangled up. Lawyer Landau has seen pullers chasing the sled. Some drivers fall off their precarious perch and other sleds have simply fallen apart mid-race ! Other times he has witnessed pullers being dragged across the finish line by their teammates. The crowds love the action and the eventual winner is determined by a final race. The clock does not stop when the first person pulling crosses the finish line, but when the last "dog" makes it back ! Landau has friends who have participated in these races, and others who huddle around the big fires keeping warm while enjoying the local fare and athleticism (and courage!) of the jumpers. There is music, action, fire, humor, athletic competition, comraderie and a celebration of winter sports, fire and ice by New Englanders young and old.