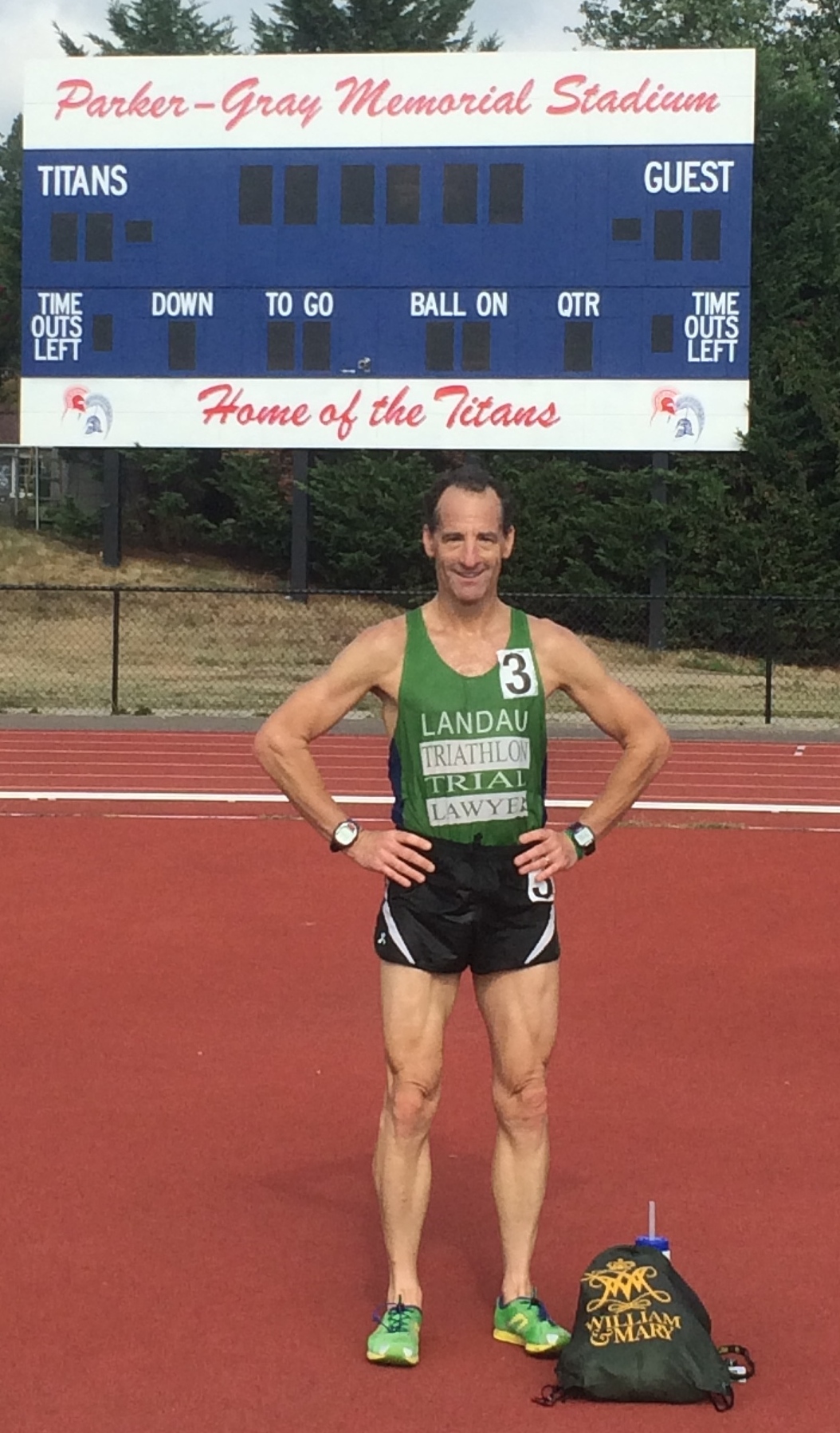 Potomac Valley Games Feature the DC Area's Best Athletes Young & Old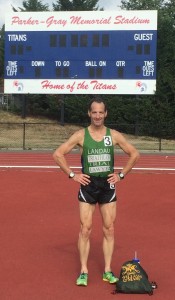 The annual Potomac Valley Games were contested at the T. C. Williams High School over the Labor Day Weekend. Some of the best track and field athletes of the Mid-Atlantic Region, from under 9 to over 90, ran, threw, walked, jumped, and put in order to win PVC Watches and Ribbons. The weather conditions were sunny, hot and humid for this USA Track & Field ("USAT&F") sanctioned event.
The Potomac Valley Track Club hosts running, track & field events all year round, and was the 2013 and 2015 National Champion Team at the USATF Masters Indoor Track & Field Championships. Billed as "A club for all ages, all paces, and all ways," the events PVTC hosts in Maryland, Virginia and the District of Columbia help area athletes who want to compete in running, walking and field events and who need to get official times and marks in order to compete in Championship races. That is why athletes wore numbers on their left hips and left shoulders, so that the officials and cameras could catch them at the finish lines to record times and placings precisely for the national, regional and state amateur athletics governing bodies.
Herndon injury lawyer Doug Landau toed the line in the first track event of the meet, the 5,000 meter run, in order to see if he could pace himself over the 12.5 laps. In sprint triathlons, lawyer Landau is usually trying to catch the field after a slow swim and a good bike ride. Here he would be competing against athletes wearing track pikes whose only focus was running. Trying not to go out too quickly, Landau picked a pace and managed to finish in the middle of the field and win his age group, averaging well under 7-minutes-per-mile. Because he had to drive to New York City and then on to the NorthWest corner of Connecticut that same day, the multistate sports injury lawyer did not stick around for his award.
Next weekend he again tests his mettle in a multisport event in Jamestown, Virginia. The Virginia & Maryland Triathlon Super Series sprint triathlon will be his 5th, and qualifying event, for age group series scoring. A great performance and podium finish could push the traveling trial lawyer into prize winning contention. Landau has finished off the podium in only 2 multisport events this season: USAT Sprint Triathlon Nationals and DQ Events New Jersey Duathlon. With 4 races on the East Coast of the United States before flying to Australia, Landau knows he has to be vigilant about his training, diet, rest and recovery every single day leading up to the World Championships in October.