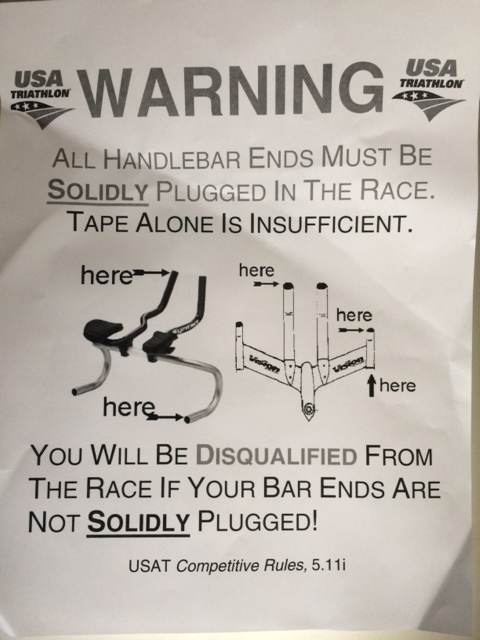 Putting the Plug on Safety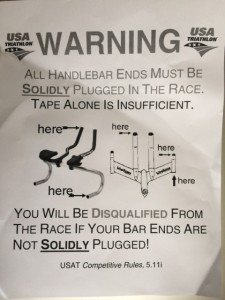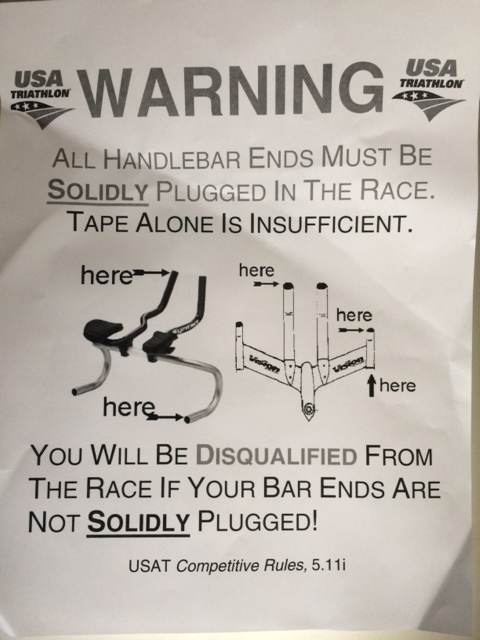 Safety is at the core of most USA Triathlon rules.
While many athletes focus on the rules involving penalties for cheating, drafting, blocking, cutting bikers off, and passing on the wrong side, there are rules designed entirely for the safety of race participants.
One such safety rule is the requirement for plugs on all handlebar ends.
While taping may seem like a good idea, the metal ends can cut through the tape.  Exposed metal edges can cause deep lacerations when a bike is traveling at high speed. Rough, round edges can cause permanent injuries to cyclists, onlookers and other participants.
The takeaway ? Always check to make sure that your bar ends are properly and safely plugged. Otherwise, you could unnecessarily injure yourself or others.  Safety is important, even in the heat of competition.