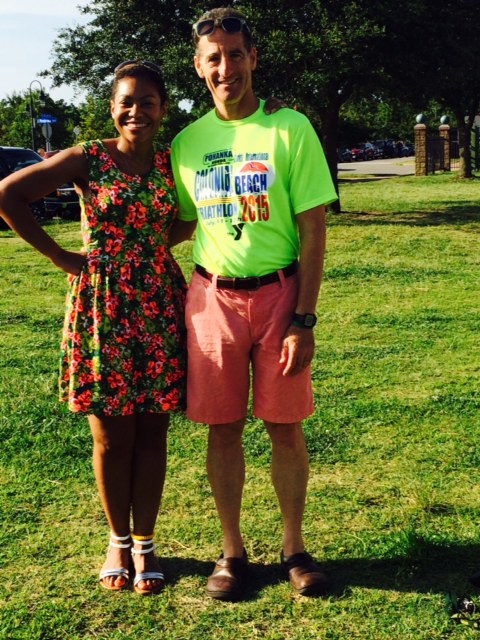 Buckroe Beach Sprint Race a hit with Tidewater Triathletes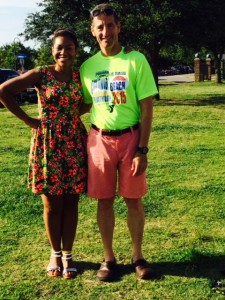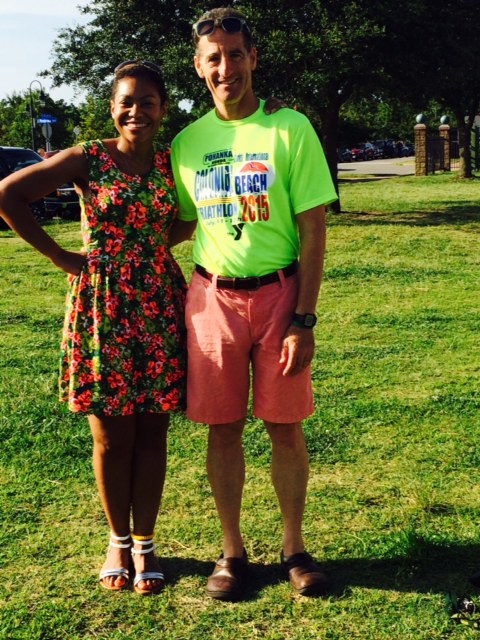 Over 500 athletes signed up for The Hampton Beach area event that is now part of the Virginia and Maryland Triathlon Series . Race director Greg Hawkins was optimistic for good weather for many first time multisport athletes, after the previous Saturday's deluge during the Colonial Beach sprint race.
The Buckroe Beach triathlon is one of the shortest open water swimming events in the VTS/MTS series schedule. Plus, the bicycle and run portions were completely flat. Other than some wind and bridge crossings, athletes could put "pedal to the metal" and test their "top end speed."  Too warm for wet suits, the short 500 yard swim around the pier and then a 2-loop, 10 mile bike ride left competitors with plenty in the tank as they started out on the 5km course on the boardwalk. Friends, family members and spectators vacationing on the beach could see much of the racing action featuring some of the Mid-Atlantic region's best multisport athletes.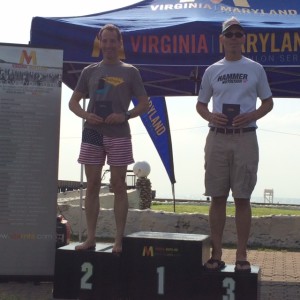 The sunny day made for a pleasant time on the water.  Herndon lawyer Doug Landau managed to get into the top 30, finishing 2nd in the Age Group and on the podium again this week.
The only person who passed lawyer Landau during the bike leg was his friend Greg Miller, a terrific Tidewater triathlete. Only one person passed the Herndon injury lawyer on the run, but otherwise, once on dry land he made up for a lackadaisical swim to pass most of the field to finish in 1:00:38.
Melissa Landau finished 4th in her age group and enjoyed seeing the area around Buckroe Beach, Phoebus, Willoughby Spit and Hampton Roads, Virginia.
Racers came from as far away as Rockville Maryland, North Carolina and Dulles Airport. From the smiles at the finish line, this is a winning event for Greg Hawkins and the Virginia triathlon series crew.
For full race results, click here.