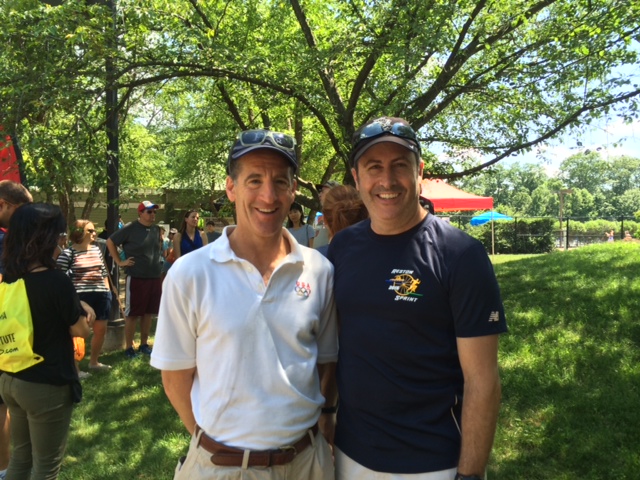 Reston Sprint Triathlon raises money for Cornerstones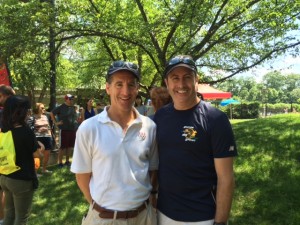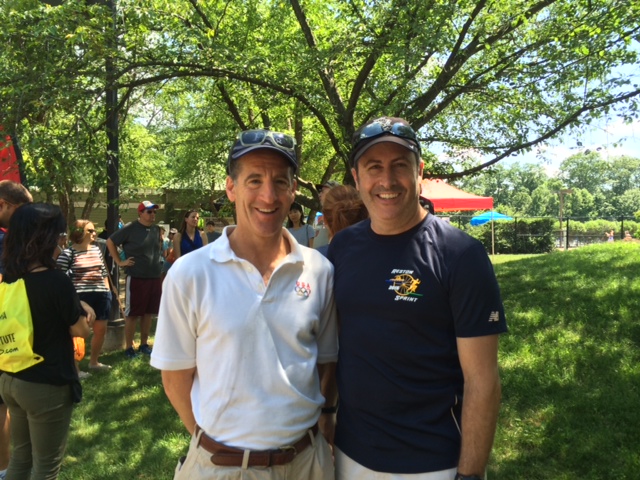 A great local event that raises money for a Reston area charity is the Reston Sprint Triathlon. This community event starts with a 400 meter swim in Lake Newport Pool.   Participants then get on their bicycles for three loops around Reston Parkway, Wiehle and Baron Cameron Roads, before running a hilly 5km on paved trails. With the field limited to 850 entrants, and this popular race selling out every year, it is one for which Lawyer Doug Landau registered early.
This is a wonderful event for beginners and experienced multi sport athletes alike.  The terrific volunteers are experienced, friendly, and some of the same folks who help with the Olympic distance event in the Fall. Reston Herndon area lawyer Doug Landau has taken part in this event many times, and looks forward to seeing friends old and new. The race raises money for Cornerstones (formerly Reston Interfaith)  which promotes self-sufficiency by providing support and advocacy for those in need of shelter, affordable housing, childcare, and other human services.
Lawyer Landau will be testing his fitness a week before the USAT DUAthlon national championships. Feeling fast on the bike (& in transitions) he is currently lacking the sub-7 minute mile speed that is necessary to be competitive at the National and International level. With a shortened course (Run 2.5 km, Bike 23 km, Run 2.5 km), "top end speed" will be at  premium.  In short, the Herndon Reston area attorney will have to "leave it all on the course" in Minneapolis/St. Paul in order to crack the top ranks of sprint duathlon racing in his first ever race at this distance !  Stay tuned…