Bicycle Wheel Malfunction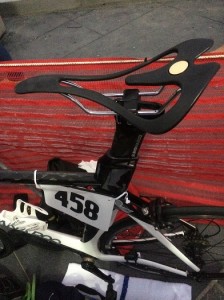 We recently read an article published on the American Association for Justice website about an interesting case in the state of Washington.
The details are as follows:  A man purchased a fully assembled bike at a store.  A few weeks later he took his first ride.  As he was pedaling downhill, the bike stopped suddenly and the man was thrown from the bike.  After the accident, the front wheel was turned in a 90 degree angle to the direction he was traveling.
He suffered a dislocated right shoulder and required physical therapy.  His pain continues, however. The plaintiff has limited range of motion in his shoulder as a result of this bike crash.  This prevents him from doing anything that involves reaching. The accident victim cannot participate in his regular activities like hiking, swimming, biking, and other sports.
An investigation discovered that a quill-stem bolt (the bolt that holds the handlebars to the stem assembly which holds the front tire) had not been properly tightened.  This caused the front wheel to move in one direction despite the handlebars being moved in the other direction.
The man sued the store as well as the contractor hired by the store to assemble the bike.
The trial court granted summary judgement for the store; the facts demonstrate the store had no agency relationship or control over the bike assembler, and should therefore not be a party to the suit.
The contractor argued the man must have tampered with the bike AND that he failed to heed a warning on the bike to test it before riding
The plaintiff conceded he did not pay attention to the warning, and that the accident probably would not have happened if he had.
The jury allocated fault 75% to the contractor and 25% to the plaintiff.  The award was $235,000, of which the defendant is responsible for about $176,000.
Would the outcome have been the same here in Virginia?  According to Ashburn Virginia bike crash lawyer Doug Landau,"Absolutely not.  In the Commonwealth of Virginia, the defendant (the contractor) would have prevailed and the plaintiff (the injured cyclist) would have gotten nothing. Why?  Because Virginia adheres to the doctrines of Contributory Negligence and Assumption of the Risk. These legal doctrines hold that there can be no verdict if 1) the injured plaintiff bears any responsibility whatsoever for the injury; or 2) the plaintiff was even 1% at fault for assuming the risk involved with the activity in which he or she was injured."
Sports injury lawyer Doug Landau has seen these legal doctrines in action in his home state of Virginia many times! That's what makes these kinds of cases extremely difficult to win in the Commonwealth.  Read more here.
If you or someone you know has been injured due to the negligence of another and there are questions as to what laws apply, email or call Abrams Landau, Ltd. at once (703-796-9555).