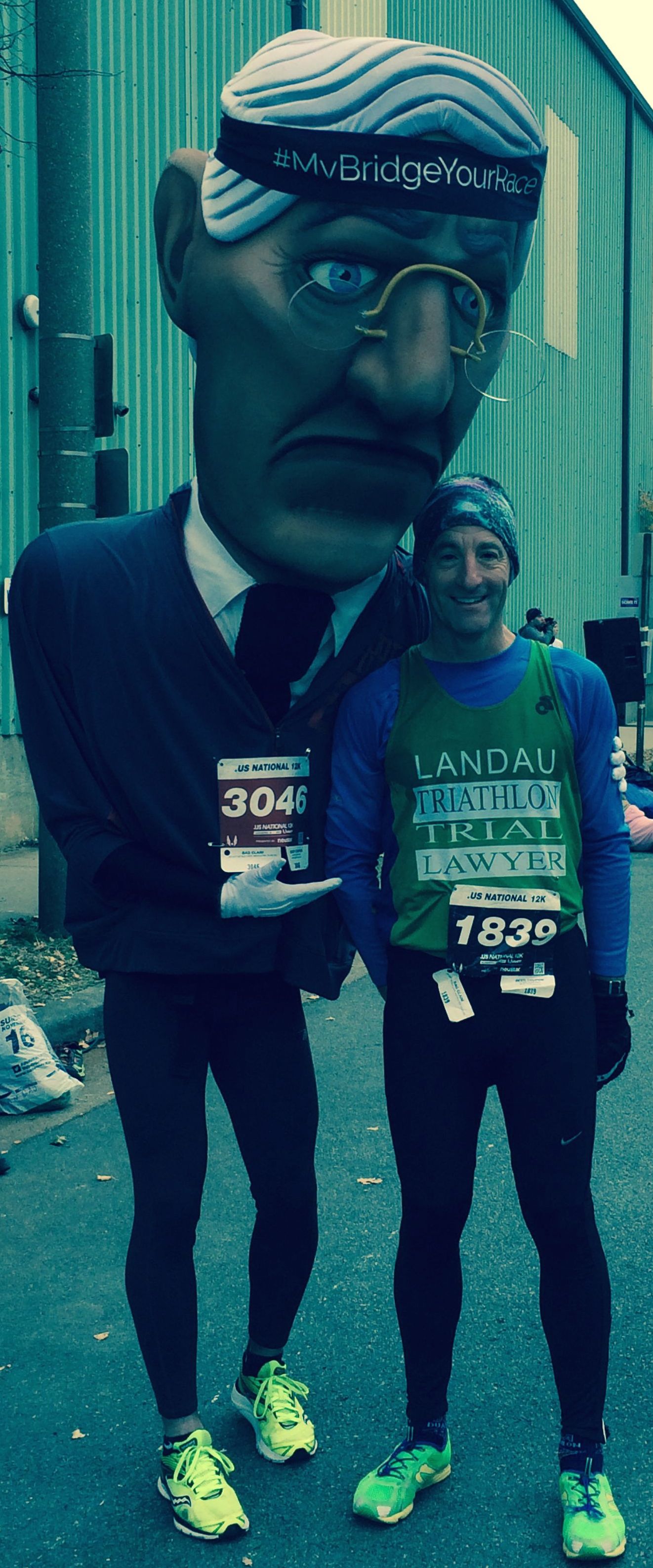 US National 12 KM Road Race Running Championships Return to Old Town Alexandria Virginia; Doug Landau Makes the Elite Field Broadcast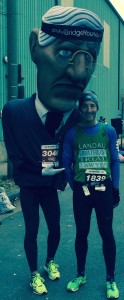 Any time there is a National Championship nearby, Herndon Virginia lawyer Doug Landau dons his racing flats and dukes it out with the best athletes in the country.  Lawyer Landau has competed in the USAT&F Indoor Track Masters, 12km Road Race, Cross Country (8km & 5 km), as well as the USA Triathlon DUathlon, Sprint & Olympic Distance Triathlons, Aquathon, and AquaVelo National Championships on the East Coast.  "The competition is always first rate, and in those races where I do not qualify for the world championships, I at least get a healthy serving of 'humble pie !' The main reason I keep up my USA Track & Field membership is so that I can compete against faster runners, especially in the Winter."  To see Landau in the opening mile of this National Championship, click the USA Track link and then go to 9:45-10:05, as the men's field started about 10 minutes after the elite women.
National Championships medals adorn his desk at the Landau Law Shop. Other race medals are often sent to the West Coast, where Landau's father-in-law has made a wind chime out of the swift attorney's hardware !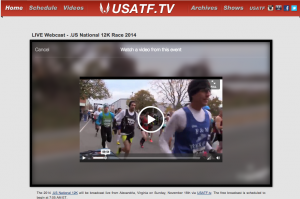 While the Multisport season is over and outdoor cycling will have to wait until the temperatures return to the 70's, the Herndon injury and disability lawyer intends to race in some Fall and Winter road races, in distances ranging from the mile to 7.5 miles (12KM).  "Even if you are not in peak form, it is important to keep tabs on your fitness and top end speed by racing against faster athletes," notes Landau.  "You must be unafraid of the competition and, as with trying cases in court, the more you do it, the less anxious you tend to be."
It was a cold day in Old Town Alexandria, where the USAT&F 12 km road racing championships took place on a frigid morn by the Potomac River. Much of the 7.5 mile course was on the George Washington Parkway, which was closed to vehicular traffic. Landau was the race director of the "Four Bar 4 Miler" race which, like Sunday's National Championship, used Oronoco Bay Park as its staging area.  "There are very few road running races in Old Town Alexandria, so this was a real treat to return to where I had logged so many miles and had my office for so many years."
Hoping to "coast" on some of his DUathlon & Triathlon season success, he once again finished last in his age group in the Masters National Championships, though ahead of over 600 in the open race. Landau enjoyed watching the Elite women and men on this flat, fast "out and back" course.  However, he did not stop shivering until he hopped into the tub, with his clothes on, at home ! The rest of the day was spent reading, relaxing and preparing for the week's trials, trips and some winter training…