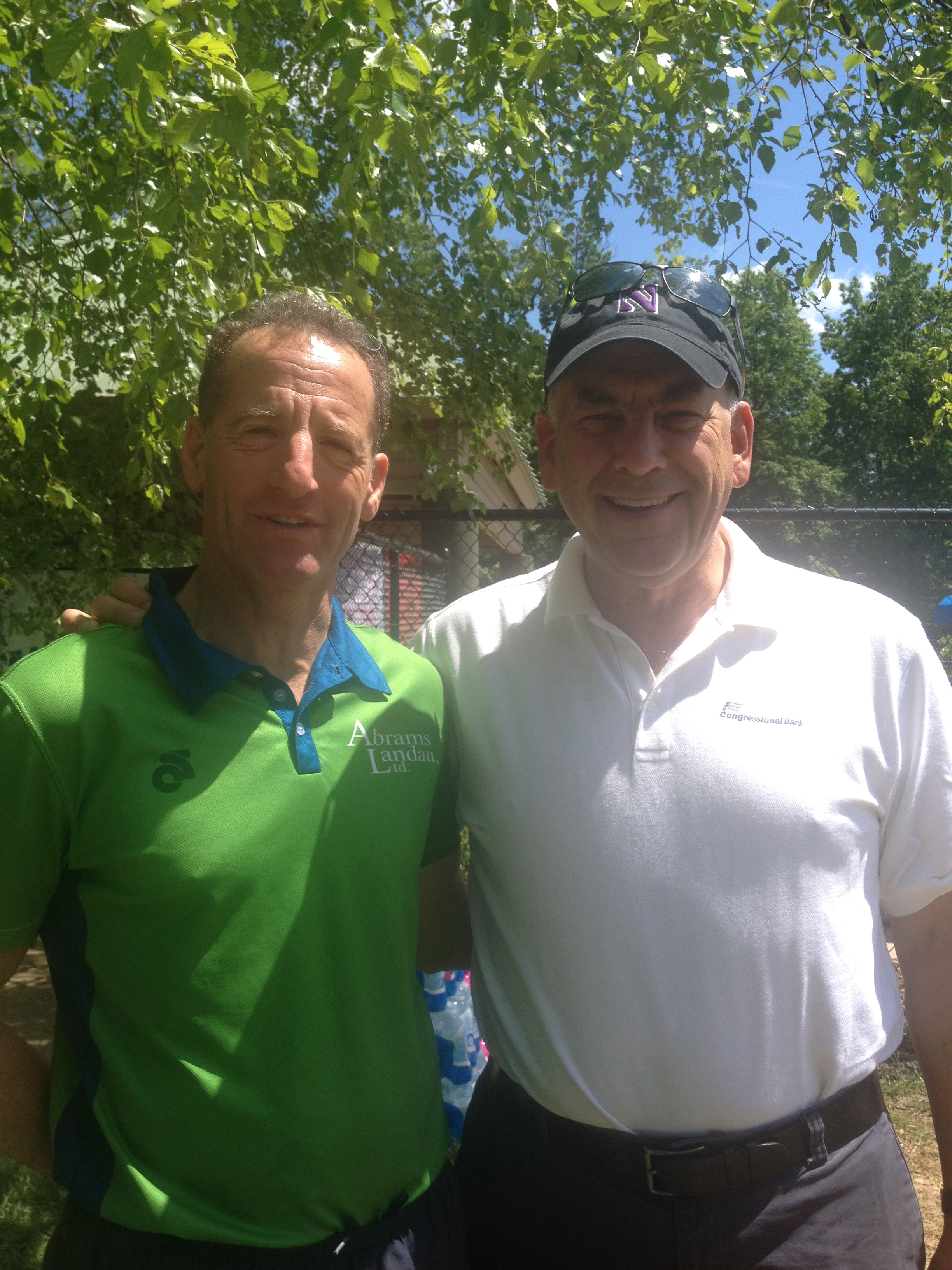 Reston Sprint Triathlon Volunteers Save the Day – Athlete Collapses Feet from Finish !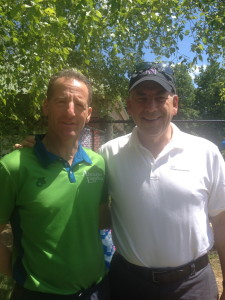 When an athlete collapses within sight of the finish line, the best race directors and medical volunteers must rush to action if a fatal tragedy is to be avoided. This is exactly what happened yesterday at the ever-popular Reston Sprint Triathlon.  According to the race committee member, a competitor died 10 feet from the finish on Sunday! Fast-acting Orthopedic Surgeon Thomas Fleeter and another doctor brought the athlete back. That they were able to react so quickly in such a sports emergency is miraculous. The elderly triathlete wanted to go home after he was revived! Fleeter, of Town Center Orthopedics in Reston, volunteers at the Summer Sprint Race as well as the Fall Olympic Distance event.
Most racers appreciate the volunteers who direct traffic, assist with packet pick up, expedite registration and help with parking. But we sometimes forget about those volunteers who are occasionally required to perform life-saving service. We Northern Virginia triathletes are very lucky to have physicians like Tom Fleeter, who volunteer time and skills so that we can safely participate in multisport competitions.
Doug Landau raced in the Reston Sprint Triathlon this weekend for the 4th time. However, the Herndon injury lawyer will be bypassing the Reston Olympic race, where he has been a volunteer at packet pick up, performing helmet safety inspections for many years, in order to compete (& reclaim his age group title) in the Virginia Triathlon Series ("VTS"), of which he is a sponsor. Lawyer Landau was a volunteer this weekend at the Reston Sprint packet pick up at Lake Newport, where he was able to see many friends and fellow athletes, as over 800 had registered to compete in the ¼ Mile pool swim, 12 Mile bike ride, and 3 Mile run. See tomorrow's post for details of his performance, which pales to that of the medical doctors at the finish line.