Giddy Up and Go Race in Middleburg Virginia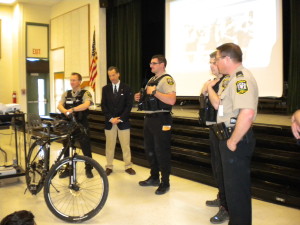 Sunday, May 18 will be the 1st Annual Giddy Up & Go 15k/5k for Healthy Heads, benefiting those with brain tumors, strokes & traumatic brain injury.
"What better cause for a race than this," says Herndon injury lawyer Doug Landau.  "It fits right in with my firm's campaign to prevent traumatic brain injury in children by providing free bike helmets and injury prevention education to local school children who can not afford to buy helmets on their own.  Anything we can do to save even one child or family a traumatic brain injury is worth it!  I hope this event will raise money and increase awareness."
This is a family-friendly race that will take runners over the rolling hills of the beautiful Locust Hill Farm…a fun, off-road race for a fantastic cause!   Online registration is open until May 14.
Race organizers are upping the fun and inviting TEAMS to race!  Gather your friends and family and start a team today!  They're looking for local school teams and fundraising teams, and are offering prizes:
$1000 goes to the biggest school team
brunch on the farm (at a agreed upon future date) for the team raising the most money!
Good times for a GREAT cause!!
Check it out on ImAthlete:  https://www.imathlete.com/events/GiddyUpandGo