Landau to Speak at Fairfax Bike Summit
Athletes — especially cyclists — are likely to have a lot to learn (and contribute) at the Fairfax Bike Summit.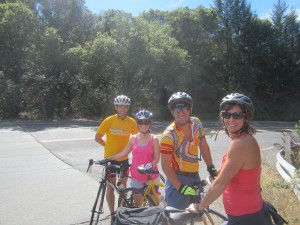 That is why bike safety lawyer Doug Landau is excited to be a guest speaker at this year's event.  "Injury lawyers are in the business of helping those who are injured due to no fault of their own.  As a lawyer and cyclist myself, I understand too well that cyclists are particularly vulnerable to being injured by such things as poor conditions on roads and trails, lack of consideration for cyclists' use of the roads, and unsafe car and truck drivers who do not adhere to traffic laws designed to keep cyclists safe.  Of course, cyclists also need to take their own precautions to operate their bikes safely," notes Doug.
This year's Fairfax Bike Summit is scheduled for Saturday, November 2, on the Fairfax County campus of George Mason University.  The focus of the summit is making Tysons and other transit-oriented, mixed-use developments more bicycle-friendly.
Landau will be on hand to speak about bike helmet safety.  He will present information about traumatic brain injury, modifying the presentation he gives children through his "Helmet a Day" campaign in order to address the summit's audience of cycling enthusiasts, transportation professionals, community leaders, bike shops, and interested citizens.
This year's event is staged by Fairfax Advocates for Better Bicycling (FABB), in partnership with George Mason University, Fairfax County, and the City of Fairfax.
For more information, visit FABB online.
If you or someone you know has been injured in an accident involving a bike and there are questions as to what laws apply, email or call Abrams Landau, Ltd. at once (703-796-9555).