Car Driving on W&OD Trail
Words probably can not express the fear felt by pedestrians, runners and cyclists out on the W&OD trail one evening in early June.  A car entered the trail in the Reston area and traveled east toward Vienna for about five miles, speeding at around 50 miles per hour.
It turns out the driver was drunk, and was charged with driving while intoxicated and felony hit-and-run.  A cyclist was seriously injured, and many others scampered for safety, literally jumping off the trail and into the woods.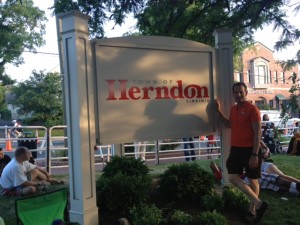 The W&OD, which runs almost right past the Herndon law offices of Abrams Landau, Ltd., is a popular spot for cyclists, rollerbladers, runners, serious walkers and those out for a casual stroll — maybe walking their dog, pushing a stroller, or with children skipping beside them.
Herndon injury lawyer and frequent W&OD trail user Doug Landau was shocked and saddened to learn that a beautiful early summer evening had turned to a scene of chaos because of the irresponsible choices made by one woman.
"When you are on a trail, the last thing you expect is a car speeding by," says injured athletes' lawyer Landau.
If you or someone you know has been injured due to know fault of your own and there are questions as to what laws apply, email or call Abrams Landau, Ltd. at once (703796-9555).