Is Virginia Bike-Friendly?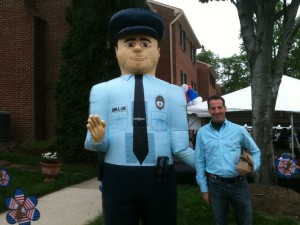 In an earlier post, we wrote about Virginia being ranked 16th place in the nation for bike friendliness.
A recent article on Herndon Patch, however, raises the question as to whether or not readers really believe Virginia is safe for cyclists?
Herndon bike accident lawyer Doug Landau believes Virginia still has a long way to go:
"While bike lanes and paths through new neighborhoods take cycling and bikers' safety into account, the unsafe habits of drivers in Northern Virginia must be addressed," says Doug.  "For every bumper sticker I see that says Share the Road, I encounter a dozen motorists who subscribe to the mindset of we own the road.  Does any behind-the-wheel driving course cover how to safely pass a cyclist?  Does the Department of Motor Vehicles (DMV) exam ask about maneuvering around bicycle riders?  When is the last time you have seen a police traffic stop for a driver's unsafe actions around cyclists that did not involve an injured biker?"
If you or someone you know has been injured while riding a bicycle due to the unsafe driving of motorists around you and there are questions as to what laws apply, email or call Abrams Landau, Ltd. at once (703-796-9555).