National Road Running League Race Series – Team Running Competitions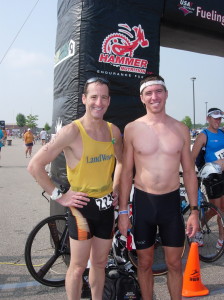 Picking on yesterday's post, running as a team can be lots of fun. After college and graduate school, it's hard to find other working adults to run with if you are not a member one of the excellent local running clubs, such as the DC Road Runners Club, the Potomac Valley Masters, Montgomery Road Runners, etc. However, these clubs are very large, and can field several teams at the races. I have run for the DCRRC at the National Masters Cross Country Championships in Maryland and been on teams with President Bob Platt and others. But being on a smaller team that runs several races in a season can be a different experience.
DC Running Coach Mike Hamberger has once again put together a series of road races of varying distances, including some short events (a mile and a 2-miler!) so that those of us who are "unattached" (other than to our spouses and "significant others") can still compete after University. Check out the NRRL Series schedule and gather your mates to enter this competitive area series. You may find that you intended to run in some of these road events any way, so doing so as a team gives you "extra value" and incentive to train and run your best. Good luck to everyone at these fine races.