Runner run over by biker – any coverage ?
While sports injury lawyer Doug Landau is frequently contacted to help an injured runner or biker, even in cases where the driver or other party is at fault, if there is no coverage or ability to pay for the harms caused, then it may not be a wise move to go forward with a claim. In other words, even if the ABRAMS LANDAU trial team wins the case, if no recovery can be made for the injured athlete, then it may not be a smart move to litigate the matter. Recently, the question came up, if a runner is run over by biker, is there insurance coverage to pay for the injuries and losses sustained ?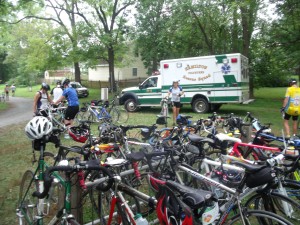 While the automobile insurance probably would not pay, since the accident did not involve "a motor vehicle," the defendant driver's homeowner's insurance policy may be a source of funds to pay for the damages. And in a case where a bike crashes into another bike, the homeowners insurance may also be able to pay for the harms caused by the careless or negligent rider. Absolutely. Even renter's liability insurance may be collectible in a case brought against a careless bike rider who causes serious personal injury to a runner, biker or other person on the road, bike path or sidewalk.
If you or someone you know has been injured in a bicycle, running or pedestrian accident or an insurance company is denying their injury claim, please e-mail or call us at ABRAMS LANDAU, Ltd. (703-796-9555) at once, as it is very important to investigate these cases as soon as possible after the crash.