Mountain Biker's neck broken by improperly placed park path grate, continued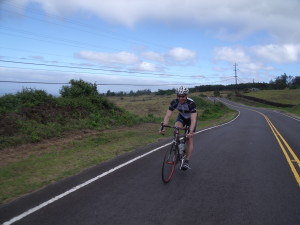 In yesterday's post, the verdict in favor of the injured athlete was reported after an 8 year wait for the cyclist's "day in court." The damages supporting the $2,900,000 jury verdict were substantial. The permanently injured biker broke 4 vertebrae in her neck. When the accident happened, the Plaintiff was host of a local-access television program about mountain biking. The injured cyclist now works at the front desk of a health club; she previously worked as an illustrator of children's books.
The long wait to get to trial does not surprise injured athletes lawyer Doug Landau, who has prevailed in personal injury cases in Connecticut many years after the crash or dog attack. This bike crash personal injury lawsuit took eight years to resolve the case because of a dispute about whether the Metropolitan District Commission ("MDC") was immune from responsibility. After a four-day trial, the jury decided the authority was not immune from responsibility for the injuries and harms caused by its negligence. However, the jury also found that the Plaintiff was partially responsible.
In Virginia, that finding, that the Plaintiff was partially to blame, would have resulted in a Defense verdict according to injured and disabled bikers' lawyer Doug Landau of the Herndon law firm ABRAMS LANDAU, Ltd. In ABRAMS LANDAU cases in Connecticut and other Northern States, injured clients benefit from the law of "Comparitive Fault" but wait many years for their "day in court." Another interesting note about the case is that three Plaintiff had offered to settle the case for less than the amount awarded by the jury, but MDC refused. If you or someone you know has been injured while riding their bicycle in a car crash, due to an unsafe condition or because of a product defect, please e-mail or call us at ABRAMS LANDAU, Ltd. (703-796-9555) right away, as their are important time deadlines in every legal claim.