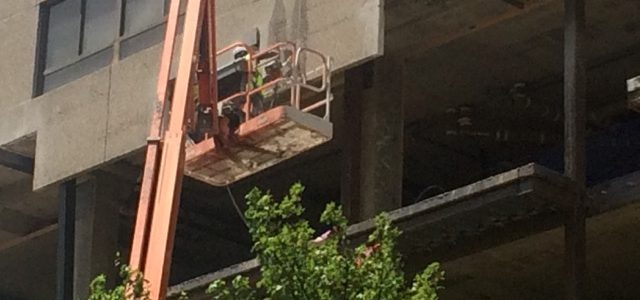 Do Workplace Rule Violations Always Mean No Workers Comp for Injured Workers?
While there are some insurance defense lawyers of the mindset that every job site injury must have been as the result of a violation of workplace rule, Herndon lawyer Doug Landau disagrees. For an employer to win a compensation claim using the "Violation of a Safety Rule" defense, it has to be the willful violation of a known and enforced safety rule that proximately causes the worker's injury.
Lawyer Landau notes that, "the Court of Appeals of Virginia has specifically held that to defeat an otherwise meritorious workers comp claim, the rule violation must have been a proximate cause of the on the job injury. In other words, if the employer had a rule that you had to wear a hardhat on all building sites, but the worker failed to do so, and the injury was caused by a piece of construction debris that fell off a scaffold and fractured his foot, the failure to have the head protection did not have anything to do with the broken foot."
In the case of Andersen Interior Contracting v. Nimmo, which was decided by the Court of Appeals, the worker was drinking the night before showing up to work. During his shift, he fell of a ladder and injured his wrist, elbow and ribs and punctured his lung. His blood alcohol level (BAC) was measured and found to be in excess of the legal limit. The employer contended that this violation of their drinking policy voided his claim. However, the trial judge correctly found that the disabled worker's breach of the employer's policy did not cause his injuries.
"The issue of 'causation' is a critical element in these often catastrophic workplace injury cases," mentions Landau. Where the employer fails to prove a key element of their affirmative defense, the claimant will prevail. At the conclusion of the evidence, the Virginia Workers Compensation Commission remained unconvinced that the employee's intoxication, as opposed to the inherent risks posed by ladders in the workplace, proximately caused the fall.
If you or someone you know has been injured at work due to no fault of your own, please give us a call (703-796-9555) or email us at Abrams Landau, Ltd.