Workers Comp Hearing in Manassas – another "standing room only" trial for the Abrams Landau team, part 2 of 3
Why was this Abrams Landau client's case so unusual ?
This hardworking woman worked not one, two, but three jobs for different employers at Washington Dulles International Airport !   Because the three jobs were "similar" employment, Mr. Landau sought to have the wages FROMA ALL 3 JOBS combined in the calculation of her pre-injury average weekly wage. This effort by experienced workers comp trial lawyer Doug Landau would have the effect of increasing her weekly workers comp checks.
He also proved that she was given uniforms by the airline she worked for as well as the global package and delivery company and money for uniforms from FedEx. Mr. Landau is especially proud of the several clients who attended, asked questions and learned while still on crutches and recovering from their catastrophic injuries from their car crashes, ladder falls, airplane injuries, spine trauma, brain injuries, TBI, back operations, orthopedic surgeries, truck accidents, and disability causing conditions.
Shown here are the outside of the workers comp Hearing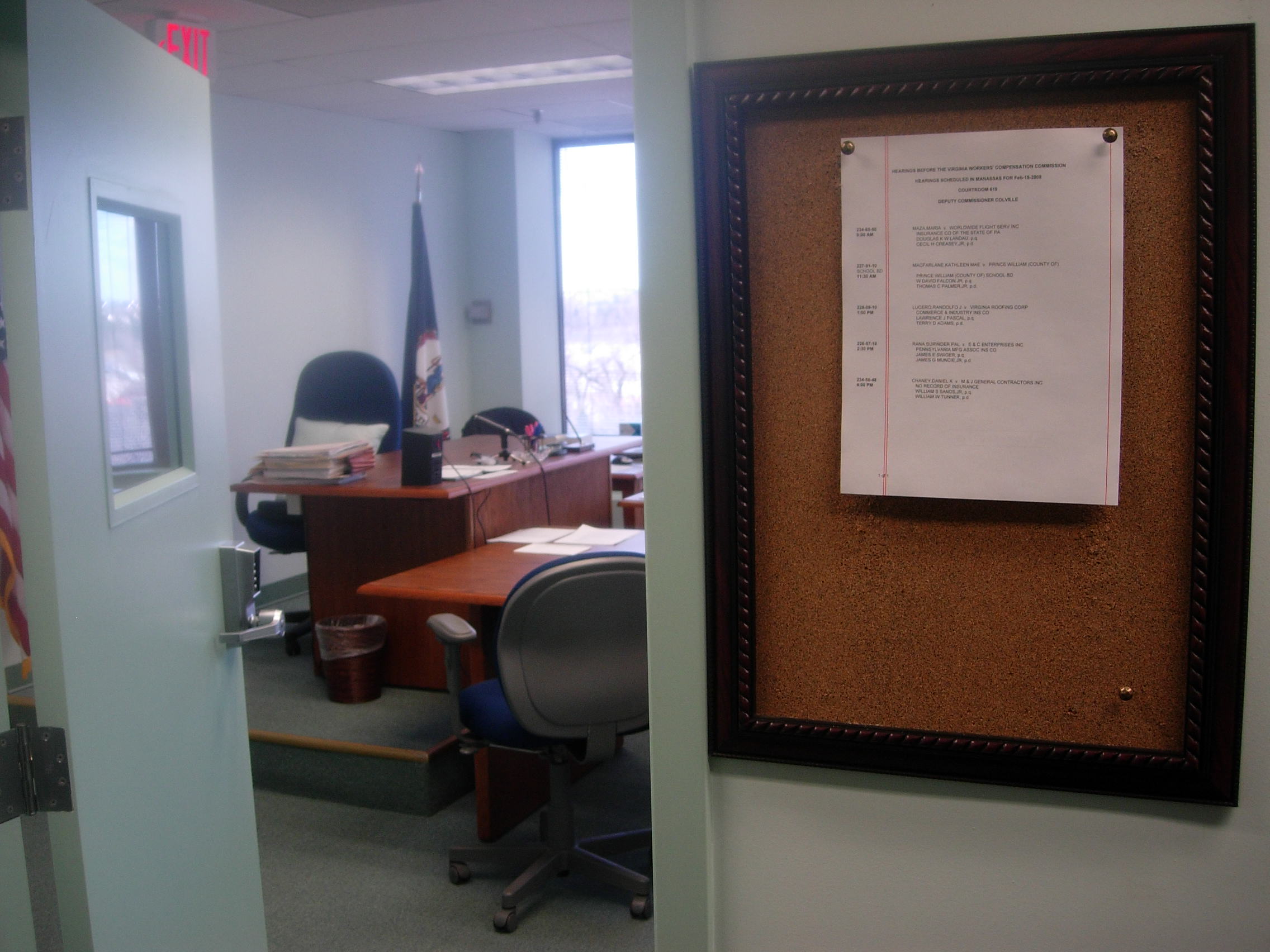 room in Manassas, where the Herndon law firm of Abrams Landau, Ltd. presents cases for clients who have sustained: fractures, herniated discs, traumatic brain injury ('TBI"), lacerations, burns, crushed bones, concussions, chemical inhalation, toxic substance reactions and occupational diseases.  Note that the case names are posted along with the lawyers, like Doug Landau, who are representing the parties.