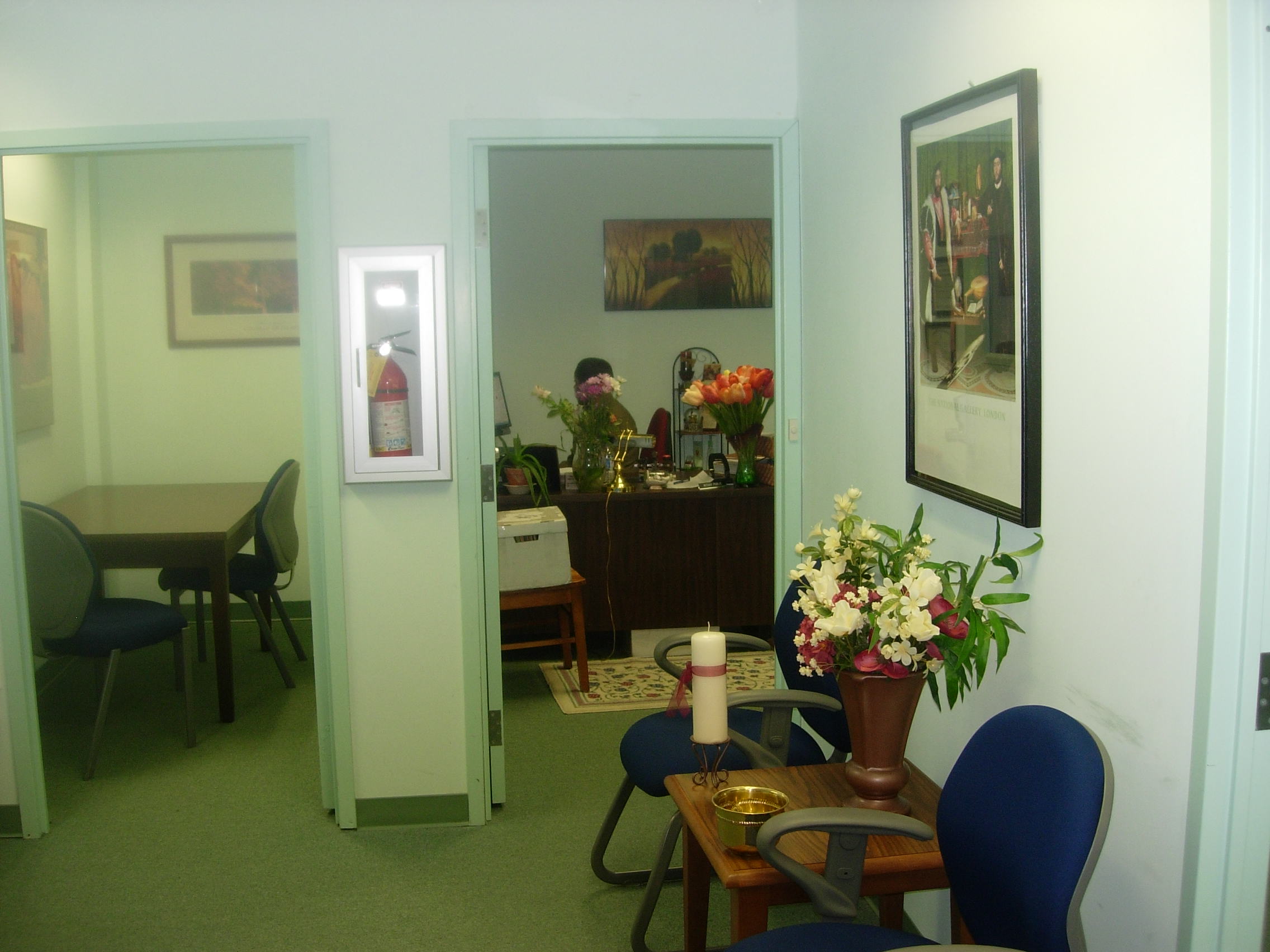 Workers Comp Hearing in Manassas – another "standing room only" trial for the Abrams Landau team, part 2 of 3
Where do I go to meet my Abrams Landau team before and after my Hearing at the Virginia Workers Compensation Commission in Manassas ?
Since the judges do not like people talking while Hearings are going on, there are small conference rooms available where Herndon "Super Lawyer" Doug Landau can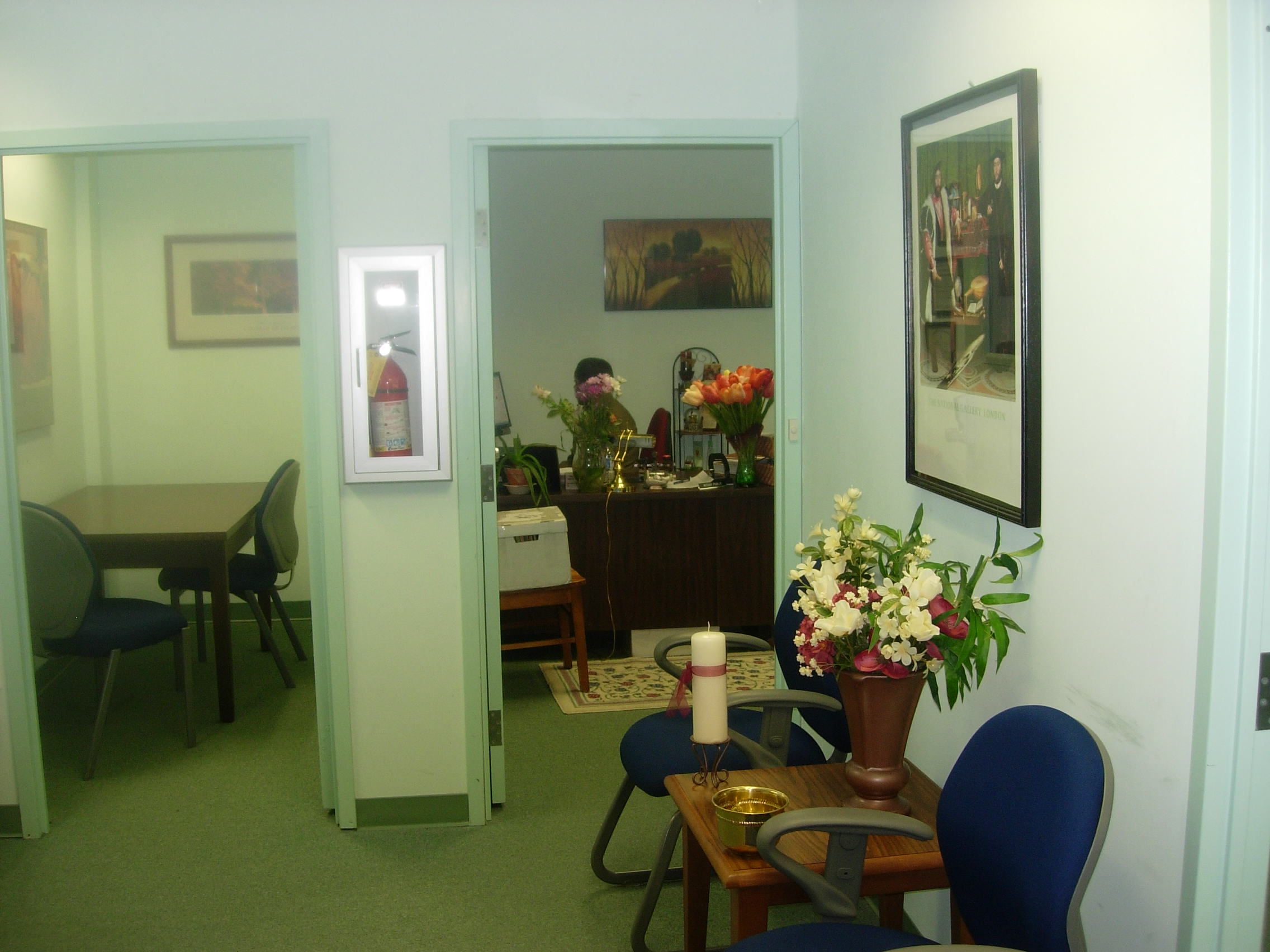 meet clients, witnesses, experts and review the VWC OFFICIAL FILES.  Very often, this is a good place to collect one's thoughts before ntering the Hearing room and testifying in an injury or occupational disease claim.  These conference rooms are also where witnesses who have been asked to wait outside of the Hearing room can stay until they are summoned by the bailiff or clerk to testify under oath.  Shown here is one such room at the Manassas Hearing location, located to the left of the Clerk's office.  These rooms are found at "Sudley Tower", off Route 234, just South of Route I-66 in Manassas, where Doug Landau routinely tries spinal cord surgery, broken bone, deep wound, infection, joint replacement, brain trauma, amputation, burn, chemical injury, disease, concussion,and other permanently disabling condition cases.