What's Required for "Sudden Accidental Injury" for Workers Comp Benefits?
In order to receive workers comp benefits under Virginia law, a disabled worker must prove that they sustained a sudden injury by accident. But what does this mean exactly?
Does an injured worker have to know the exact time of their injury? What if the employee is doing several activities over and over again? Does the worker automatically lose if they keep working after they first notice symptoms, pain or an inability to continue at the pace they had been holding before they started to hurt?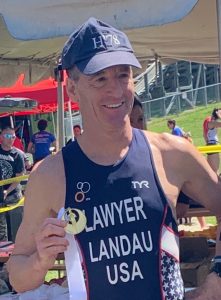 The Virginia Court of Appeals handed down a decision on September 25, 2018 involving Old Dominion University ("ODU") that is instructive on these points. In the case of Daggett vs. ODU, the employee was a technical support provider. On March 21, 2017, he moved 14 "SMART boards" for inventory control. These large boards weighed 28-48 pounds. The worker had to move each one twice, rotate them, record serial numbers, and then return them to their original locations.
The worker's arms were sore and his shoulders were "burning," especially his left shoulder. He had not previously experienced these sensations. Although he could not specify exactly when the burning and soreness began, by the time he finished moving the boards, he was "hurting." When later asked what he thought had caused his injury, the claimant stated, "If I had to guess, it would be repetitive movement." The next day, he sought medical treatment for his symptoms and was referred to an orthopedist. The next month, he filed a claim for benefits with the Virginia Workers Compensation Commission.
His orthopedic specialist diagnosed a torn rotator cuff in each shoulder, prescribed physical therapy, and specified that claimant should be subject to work restrictions. The treatment record for that visit states that claimant was "moving + rotating boards ~ 20 lbs. each multiple times in one day."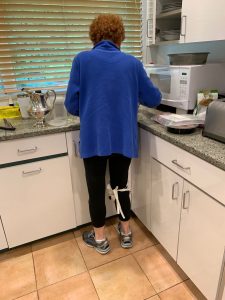 At the trial level, the Workers Compensation Commission's Deputy Commissioner found that the claimant had suffered a compensable injury by accident to both shoulders and awarded claimant medical benefits. On appeal, a divided Full Commission reversed the Deputy Commissioner's decision. The majority found that the claimant had failed to prove he suffered a compensable injury by accident because he did not prove that his shoulder injuries resulted from an identifiable incident or sudden precipitating event. Instead, the preponderance of the evidence indicated that the claimant's injuries "occurred gradually over a period of time." The majority noted that the "claimant was engaged in movements of a repetitive nature" in lifting and turning smart boards and was unable "to identify a particular movement or action that resulted in the onset of his symptoms." Further, the claimant was "unable to recall specifically when his symptoms began during the period [when] he was moving the smart boards."
The case was appealed to the Virginia Court of Appeals, which decided that the record supported the Commission's finding that the claimant failed to prove that his injuries resulted from an identifiable incident or sudden precipitating event. Consequently, the appellate court affirmed the Full Commission's decision because the injured worker failed to prove he suffered a compensable injury by accident to his shoulders.
Herndon, Virginia workers compensation lawyer Doug Landau notes, "cumulative and repetitive injury cases are difficult to win if there is not some discrete, identifiable event that causes the anatomical, physical change in the worker's body." The fact that an employee keeps working is not dispositive and a claimant does not have to diagnose her own injury. However, lawyer Landau adds, "if the medical records and history given to the doctors and other health care providers are not consistent with a sudden mechanical change in the body, it will be very hard to prevail before the Virginia Workers' Compensation Commission and the Court of Appeals."
If you, or someone you care about, has been injured on the job, and there are questions about the law or how to proceed, please call us right away, because there are strict legal deadlines for these kinds of cases, at 703-796-9555 or e-mail us at Abrams Landau, Ltd.