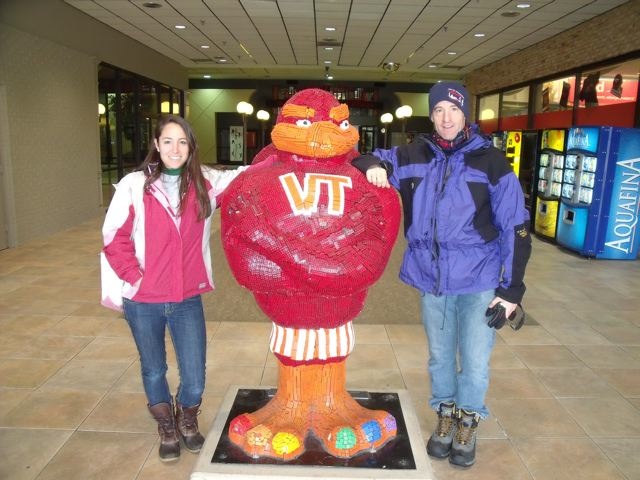 Herndon Virginia injury lawyer Doug Landau advises: It takes putting many building blocks together to successfully bring one complete injury case to trial
Jury trials look so easy on television and in the movies.  In "real life," preparation for a jury trial takes many months.  Every single piece of evidence is like a building block.  The early investigation is like the"foundation."  Any missing bricks can be exploited by the insurance company lawyers and cause the entire structure to come crashing down.  That is why it is important to contact an experienced personal injury or workers compensation lawyer earlier, rather than later, for your dog attack, car crash, premises liability, negligence or bicycle accident case.  It takes time and serious thought and team work to properly put together a winning trial presentation.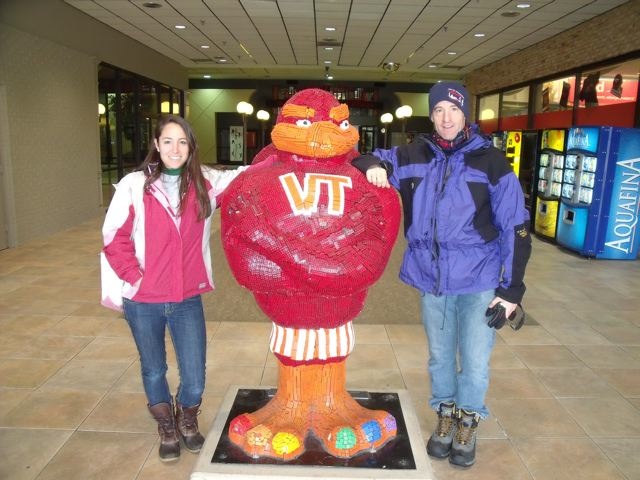 At ABRAMS LANDAU, Ltd., we often reject cases that come to us too late in the process, since we cannot salvage the mistakes that have been committed or do investigation on evidence that no longer exists or has materially changed.  It is also why we ask clients, their families and witnesses to "see us in action," so that they can witness firsthand, the time, effort and money we invest in our client's injury and disability cases.
Doug Landau, and his daughter, a 5th year Virginia Tech Architecture student and University Ambassador, is shown here in Blacksburg, Virginia, with a "Hokie Bird" sculpture made out of thousands of LEGO bricks.