Do Employer's Safety Rules Have to Be Spelled Out?
"Employer's safety rules do not have to be in the form of a book, poster or toolbox handout," notes Northern Virginia workers comp lawyer Doug Landau. There are cases where a simple diagram on a piece of machinery or verbal reminders would be sufficient.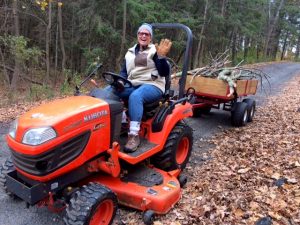 In one case, Landau recalls, a landscape crew member got sick from inhaling dangerous chemicals. However, there were frequent oral reminders that all workers were to wear their masks. There was also a sign on the truck with a picture of a worker wearing a mask next to a picture with the worker without a mask with a red diagonal line through it. That worker lost his case in front of the full Workers Compensation Commission. So, safety rules do not have to be in writing.
In another case, a worker lost several fingers in the rotating blades of a large lawn mower. In order to clean out clumps of grass that were caught, the worker stuck his dominant hand into the landscaping machinery. The defendant, the employer's insurance company, denied the claim, alleging that it was a "willful violation of a known and enforced safety rule." Even though the worker did not speak, read or write English, the Virginia Workers' Compensation Commission ruled for the employer and against the injured worker.
The employer's evidence consisted of a coworker testifying under oath that workers were routinely reminded to shut off all landscaping machinery before attempting maintenance, repair or simply unjamming grass roots and other debris. Furthermore, on this particular machine, there were symbols showing users not to put fingers anywhere near rotating blades. Because the employer's evidence regarding the verbal warning was found to be persuasive, and this graphic design and symbols on the mower itself reinforced the rule, the Commission ruled against the worker, despite his having several of his finger traumatically amputated.
If you or someone you know has been injured at work, or has questions about these kind of cases involving permanent injury and safety rules, please call us (703-796-9555) or email us at Abrams Landau, Ltd.