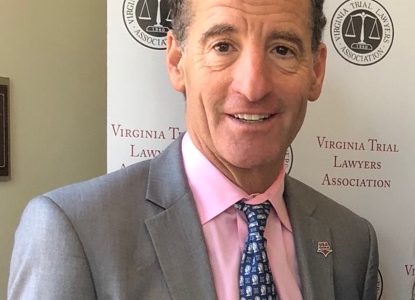 Landau Teaches Lawyers, Judges and Legislators Cutting Edge Technology for Use in the Courtroom at Virginia Trial Lawyers Annual Convention
The annual Virginia Trial Lawyers Association (VTLA) convention is a time for the best lawyers from all over the Commonwealth to gather to learn and network in order to better serve their clients. The goal of the convention committee is to pick top speakers from all over the country to inspire and motivate, as well as teach and provide attendees with their mandatory Continuing Legal Education (CLE) credits.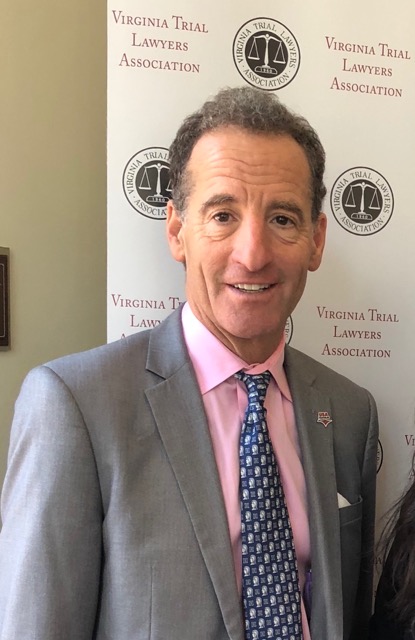 This year the theme was "Do Justly, Now" and the planners wanted lawyers to leave with ideas and tools that they would wonder how they ever did without. Attorney Doug Landau's audio-visual presentation scored points with lawyers young and old, as he once again threw himself into the task of teaching cutting edge legal strategies to win cases that previously could not be proven.
Likening some of the techniques of those seen on such television shows such as "CSI" and "House," lawyer Landau demonstrated how to use printouts from personal tracking devices, mate Google Earth with ancient maps and calculate speed based upon weights and distances. Using photographs from his actual cases, diagrams used in evidence, printouts, charts, graphs and videos of actual clients, Landau taught the lawyers in attendance how to make use of their clients' Garmin, FitBit, Apple and other wrist devices to prove not only liability, but also damages.
"The sophistication of wearable technology lets us show when an injured athlete is favoring one leg over the other, not sleeping, experiencing significant increase in morning/resting pulse rates and otherwise suffering chronic changes in their activities of daily living that adversely impact their health and longevity," states Landau. Because of his expertise with these kinds of cases, as well as his familiarity with "personal GPS" devices from his athletic training and competitions, Landau was a natural selection to speak at this year's convention. He had previously co-presented a webinar for the Bicycle Litigation Section of the American Association for Judges (AAJ).