Can an Injured Vicitim Look at the Medical Records of an Unsafe Airport Driver?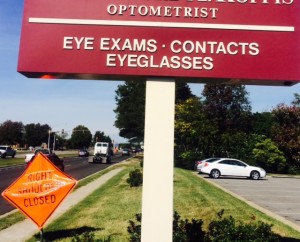 When a motor vehicle crash case lawsuit is filed in court, the insurance defense lawyers for the defendant will ask the injured victim many questions, request all sorts of medical records, and then interrogate the victim.  This questioning is known as a "deposition" and is done in order to find out all about the injured victim's pre-existing medical condition, as well as the nature and extent to which the current injuries are related to the crash.
This often involves a "dredging operation" whereby years and decades of medical records must be produced by the person who is harmed. Herndon crash injury lawyer Doug Landau is frequently asked by his clients and their families,
Don't we (the Plaintiff and the Plaintiff's lawyer) get to ask for and look at the negligent defendant's medical records? 
The short answer is "yes."
Where a defendant's physical condition is relevant to the case, the plaintiff's lawyer can subpoena and question the other side about his or her health.
For example, in a case handled by the Herndon injury law firm Abrams Landau, a defendant was not permitted to drive at night because she could not see in low light conditions.  She was actually restricted on her drivers license from driving at night.  When she was delayed at Washington Dulles International Airport, she panicked and backed into Landau's client, an airport employee, pinning her between a parked car and the Defendant's  Jaguar.  Landau's review of the medical records from the eye doctors for the defendant surely helped the case. The defendant was "negligent as a matter of law" by driving in violation of the law (the restrictions against her driving at night).  The injured airport employee was able to recover damages for her time off of work, medical bills, transportation to appointments, durable medical equipment, medications, permanent scarring and disability.
When it is relevant to the case, the best injury lawyers will seek records from doctors who have treated the defendant's vision, hearing, sensory perception, or other health issues that may impact on the person's ability to drive, perceive, react, etc.  If you or someone you know has been injured at an airport (whether as a traveler or employee) and there are questions as to what laws apply, email or call airport injury law firm Abrams Landau, Ltd. at once (703-796-9555).