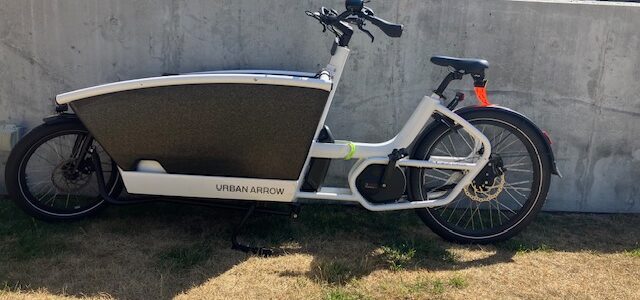 What Happens if I Get Hit by an E-Bike on Virginia's Washington and Old Dominion Trail?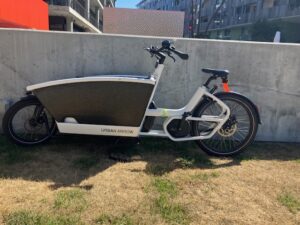 Recently, while on Labor Day Weekend rides with the Reston Bike Club on Saturday and the infamous "Fools" on Monday, Doug Landau noticed an increasing number of E-Bikes, assisted bikes, and other 2 and 3-wheeled transportation that was not seen 10 years ago, on the very popular Washington & Old Dominion Trail. This particular "rails to trails" path goes from Arlington to Leesburg, Virginia, and beyond.
While some electric bikes look very much like unassisted, "regular" bicycles, others clearly have significantly more metal and girth. These electronic bicycles are heavier than normal bikes. Some of them are also wider than regular bicycles. If someone was hit by these electric bikes, the injuries could be devastating. Even when equipped with disc brakes, evidence tends to suggest these heavier, faster electric bikes will take longer to stop than the normal, hollow-tubed, two-wheeled transportation more commonly seen on the W&OD Trail
So, if the operator of an E-Bike hits a cyclist, pedestrian, dog walker, or jogger, does the electric biker's car or homeowner's insurance cover losses and pay? What happens on this pathway to motorized or unpermitted vehicles when there is a crash caused by an electronic bike?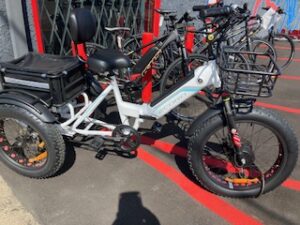 The electric motor in the E-Bike is often powered by a battery that helps the rider pedal. Certain models may travel up to 28 mph before the motor-aid disengages! Some have throttle-activated motors that allow the bike to move without the need for pedaling, others have pedal-activated motors.
Because of their similarities to regular bicycles, owners believe they are exempt from obligatory licensing or insurance requirements.
Another common question that may arise is, can you even put insurance on an e-bike?
When looking to purchase an E-Bike, three-wheeled vehicle, or other conveyance, see if you can get coverage. Ask your insurance company about add-ons to your homeowners or renters insurance. There are also "standalone" insurance premiums you can look into ranging from a couple of hundred dollars per year.
So who pays? The car insurance, homeowners insurance, or other coverages? 
According to Progressive,
"Bicycle accidents may be covered by insurance, depending on the scenario. If you're involved in a collision on your bike with another cyclist or pedestrian and you're not at fault, your medical bills and damage to your bike may be covered by the at-fault party's personal liability coverage on their home or renters policy. If you're at fault in a bike accident, personal liability coverage on your home or renters policy may pay for the damages and injuries you caused, up to your coverage limits.

When the cyclist is at fault:

The pedestrian's injuries and property damage may be covered under personal liability coverage on the cyclist's homeowners or renters insurance policy. The cyclist's injuries may be covered by their health insurance. Damages to their bike may be covered by the cyclist's home or renters insurance, depending on the policy or if a rider was added to cover the bicycle.

When the pedestrian is at fault: If a pedestrian causes an accident by wandering into the bike lane, their personal liability coverage on their homeowners or renters insurance may cover the cyclist's injuries and bike damage. The pedestrian's own medical expenses will fall under their health insurance."  
Depending on the State, some require motorists to have minimum insurance for their motor vehicles, but this coverage may not apply to e-bikes. In Virginia, "Class 3 E-Bikes are categorized as a non-motorized vehicle and may be ridden in places where bicycles are allowed." Basically, these bicycles are not intended to be ridden on the highways!
Auto insurance companies usually have coverage for accidents involving auto-insured vehicles. However, it's unlikely that accidents involving electric bikes will be covered if the exclusions are limited to only four-wheeled or privately owned vehicles that are expressly mentioned.
The e-bike's eligibility as a "motor vehicle" under state law will determine how much liability insurance will cover the pedestrian's injuries. The insurer may pay the injured person compensation up to the liability limits if the e-bike is not covered by the homeowner's policy's "motor vehicle" exclusion. If the rider has a liability-only E-Bike policy, it's likely that the insurer will pay for any injuries and property damage brought on by the incident.
If you, or someone you know, has any questions as the result of being struck by an e-bike while walking, jogging, rollerblading, dog walking, skating, exercising, etc., please do not hesitate to contact us at 703–796–9055, or email frontdesk@landaulawshop.com.