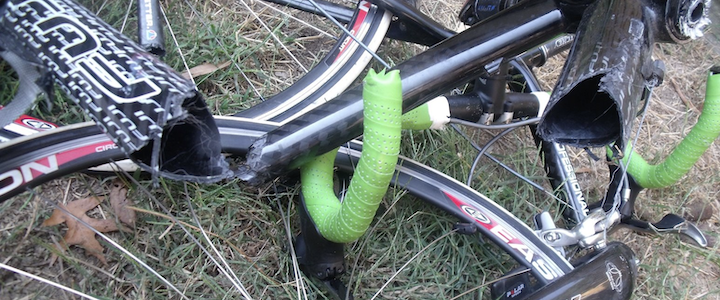 Settlement and Workers' Comp for Federal Government Officer Hit by Car While Riding Bike
A federal government security officer was injured while on a bicycle training ride near his home. The officer's lawyer, Doug Landau of the Herndon law firm Abrams Landau, Ltd., noted that, "Statistics suggest that most car crashes happen within 10 miles of your home, since that's where most of your driving occurs."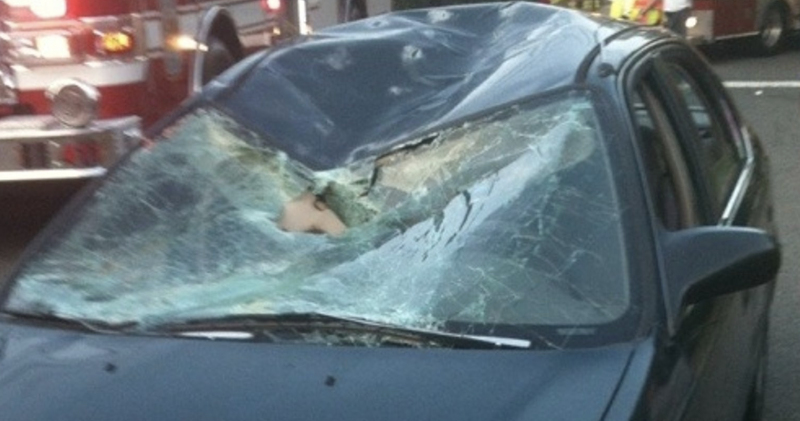 The federal biker was struck by a car at a "Y" intersection when the defendant driver, without right of way, attempted to make a left turn. The impact threw the biker so hard that this muscular officer hit the defendant's car roof on his way over the vehicle to the ground, causing a fractured pelvis, cervical spine fracture, tibia-fibula fracture and multiple rib fractures, abrasions and cuts. Attorney Landau's client had $28,130.42 in medical bills from the incident.
The plaintiff—our client—collected workers' compensation benefits and then with the help of the Abrams Landau injury law team, settled his personal injury case for the defendant's policy limits. This means that he received all of the available insurance coverage. In addition to the personal injury settlement and workers' comp benefits, the disabled biker was paid $7,025.68 for his bike, helmet and cycling kit. The plaintiff received his full pay, and has the option for continued workers' comp benefits, including future permanency.
When there are permanent injuries, many workers' comp laws provide for additional weekly payments after the injured employee has reached "maximum medical improvement," and they have been rated by a doctor using the American Medical Association's Guidelines.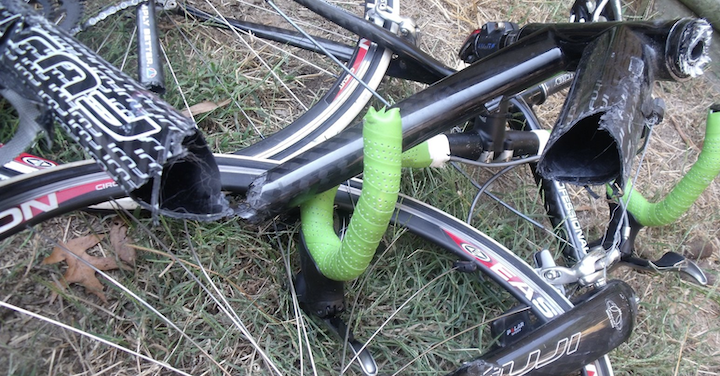 Was the plaintiff commuting by bicycle or was he training for a triathlon or bike race like his legal counsel Landau? No. Taking another "page out of lawyer Landau's book," this client was using biking for a different purpose. As part of the mandated fitness regiment for the plaintiff's job, and because he had prior knee symptoms from playing basketball, he rode his bicycle, not to commute to work, but for exercise so he could pass his required physical fitness exams and perform the duties of his position. The injured biker returned to work before settling his Alexandria Circuit Court case with the defendant and GEICO insurance company.
If you or someone you know was injured in a bike or car accident due to no fault of your own, please give us a call (703-796-9555) or email us at Abrams Landau, Ltd. as soon as possible so you can get the compensation you deserve.