Bike Helmets Should Be Mandatory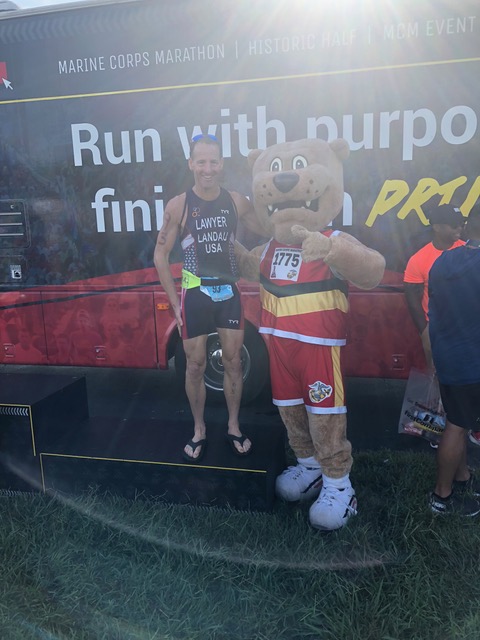 With the National Transportation Safety Board (NTSB) recommending in November that all 50 states, in addition to the District of Columbia and Puerto Rico, require every single bicycle rider to wear a helmet, the Abrams Landau bike injury law team believe that this should become the uniform law throughout the country. Currently, we have boxes of brand new bicycle helmets in the Abrams Landau law office's conference room for our Lids on Kids brain injury prevention and helmet giveaway program. It is a decade-old program attorney Doug Landau initiated to educate and protect school children who cannot afford this brain injury protection.
Unfortunately, due to the COVID-19 lockdown, the Abrams Landau team cannot go to Clearview, Herndon, Rolling Ridge, Guilford, Hutchison Elementary School or the other local public elementary schools in Northern Virginia where we try to teach children bicycle safety and brain injury prevention.
Wearing a bicycle helmet significantly reduces the odds of a permanent head injury. Some opponents to mandates to wearing this protection think that a helmet requirement will lead to significantly fewer bikes on the road or undermine bike share systems that exist in major cities, and here locally in Virginia.
Starting in 1987, states began adopting helmet laws, mainly for people under 18. In Washington, D.C., bike riders under 16 years of age are required to wear a helmet. D.C. has also expanded the number of protected bike lanes, which will hopefully result in an increase in usage. Another reason helmet usage should become the norm is that there are many excellent protective helmets made of lighter, stronger, more resilient materials. With partnerships for helmet distribution, such as our Lids on Kids program, and educational campaigns, evidence tends to suggest that bicycle helmet wearing will be the norm, rather than the exception.
Since not wearing a bicycle helmet may lead to more significant injuries, it is interesting to see how different states have rules that allow for the introduction of a cyclist failure to wear head protection when in an accident. As a member of the Florida bar, attorney Landau knows that the Sunshine State specifically does not allow a biker's failure to wear a helmet to be considered as evidence of negligence or contributory negligence in bicycle crash cases. In other states, such as Virginia, the decision to not wear a helmet, like the choice not to wear a safety belt in a car, can lead to the deduction from the damages award for personal injury.  When the failure to wear a helmet is not a cause of the crash, in jurisdictions that allow a deduction for damages, the deduction could be significant, especially in traumatic brain injury cases. Read more about contributory negligence here.
Attorney Landau is pleased to note that every single triathlon he participates in requires helmets, and Kinetic Multisports that he sponsors also require head protection in order to participate. While he sees far too many cyclists without helmets (sometimes only a baseball cap or an unfastened helmet) on the W&OD trail near the Abrams Landau law office, the majority of organized events absolutely require head protection.
In Virginia, when a motorist was ticketed for not having a child in the appropriate safety seat, and they couldn't afford one, when they went to traffic court, attorney Landau observed the police giving them the appropriate safety equipment. In California, everyone under the age of 18 must wear a bike helmet. If a child is caught without a bike helmet, the parents could be fined. However, under the state's 2019 bicycle helmet Fix It Law, the parents can get the charges dismissed if they can show proof that the child has a proper safety helmet and they have completed an approved bicycle safety course. Landau thinks this is a terrific resolution to those sorts of infractions. States should encourage safe cycling, and in those instances where parents cannot afford a helmet, then helmets donated, like the child safety seat program here in Northern Virginia, and educational programming seem to be the way to go.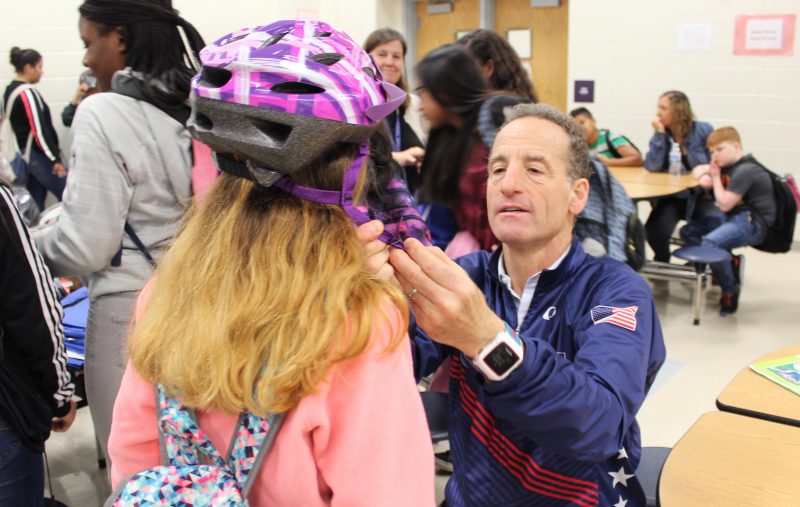 Final Words from Attorney Doug Landau:
Currently, there is a lot of talk of "personal freedom," and the government's intrusion on an individual's civil rights. However, in my experience, when a child is injured badly in a bike crash, and cannot afford a helmet, they also usually do not have health insurance. That means everybody has to pay for the very expensive medical care. This is preventable. Obviously, the greater the harm, the greater the need to take precaution. Those who say no to helmet laws appear to me to be heading in the wrong direction. I think that state and local governments should get behind comprehensive helmet requirements, along with education, and protected bike lanes where needed. In addition, bike trails, improved detection systems, and driver education would help reduce obesity, pollution and increase community health. Furthermore, we now understand, courtesy of the NFL, that repeated blows to the head, especially in young children and developing brains, can result in such conditions such as chronic traumatic encephalopathy (CTE), post concussive syndrome, and other long-term or permanent problems. I am putting my money where my mouth is by providing these helmets every year to school children, and I will continue to do so.  The NTSB's recommendation should be nationwide.