Great New Venue for Racing in Manassas – Farm Brew LIVE Campus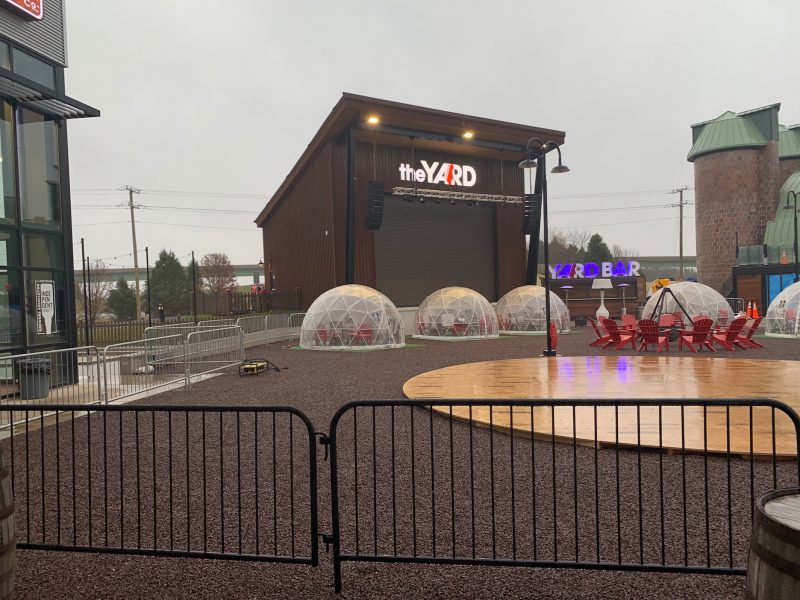 The Two Silos Brewery  and event space in Manassas is a convenient new venue for sampling local beers, listening to music, skating,  and now racing. You gotta love an easy to get to venue that has a huge selection of local brews, food, indoor bathrooms, heated outdoor seating areas and brand new furnishings with plenty of surface parking. The photographs of this new venue were taken on a drizzling morning; on a sunny summer's eve, this will be a vey popular place to spend time with friends.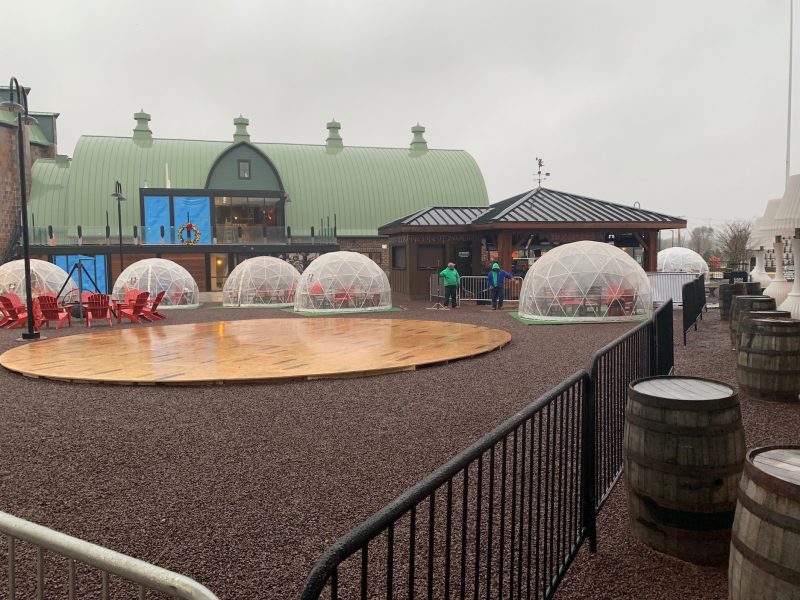 2 Silos Brewing Co. is located on the Farm Brew LIVE campus at Innovation Park, 9925 Discovery Blvd, Manassas, Virginia, just off of the Route 234 Manassas Bypass from I-66. This past weekend, Doug Landau & his son, Regiment Surgeon Zach Landau, participated in the "Dare to Tri 2 Silos 5km." The race was put on by Bishop's Events Lawyer Landau had participated in previous Bishops Events, and even won their DUathlon Series. One thing Doug appreciates about their events is the uncommon venues, terrain and distances. Just as was the case at the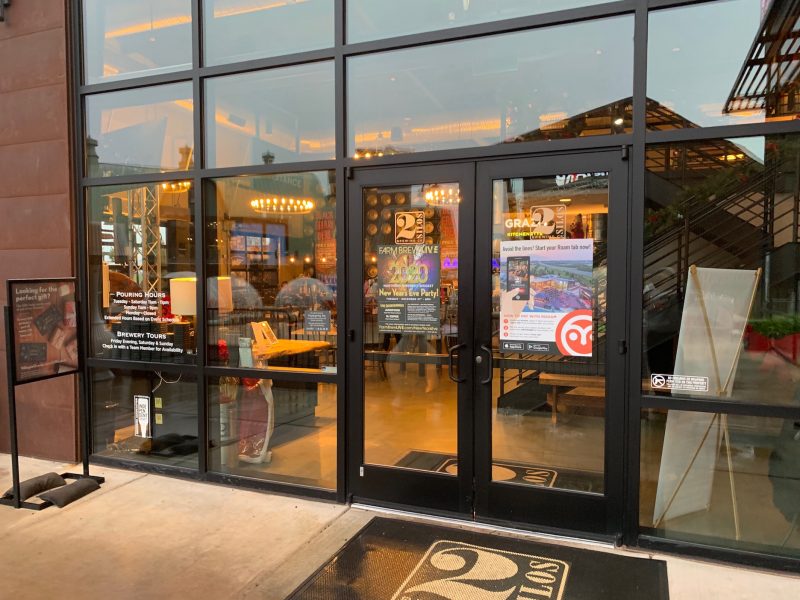 Bishops Event at Prince William Park, this was Landaus first visit to the Farm Brew LIVE campus, even though he had raced many times at the George Mason University Prince William County campus, located on the other side of the Route 234 Bypass road. Because there is little development or traffic, this area of Manassas is ideal for weekend morning racing. Lawyer Landau hopes to see a Duathlon and other road running races at 2 Silos during the 2020 multisport racing season.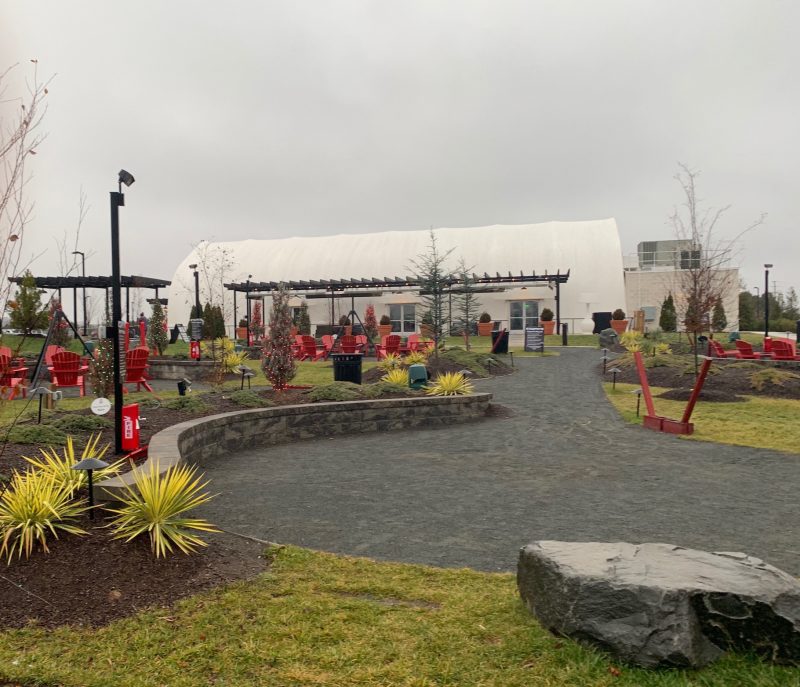 The race volunteers were friendly, and race director Travis Bishop even drove his truck to lead the racing strollers from the amazing "Dare to Tri" team. Bishop's Events was launched in 2011 with the mission of giving back to others. They do this by providing the runners, duathletes and walkers high quality races that benefit local and national charity organizations. Each race, Bishops Events give 25% of the profits back to the specific charity benefactor.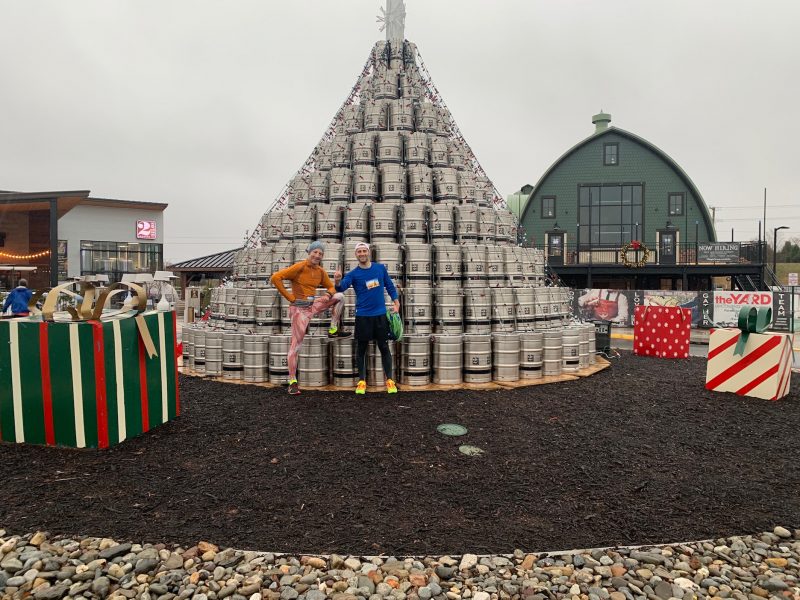 As for the race, a half dozen intrepid "Dare to Tri" challenged athletes and their escorts took off, followed by runners and walkers on the "out-and-back" course. Zach Landau managed to come in 5th place overall, winning his age group by running under 7 minutes per mile pace. His dad finished a minute and a half later, in a sprint with a young runner, in 9th place overall, second in his category behind his friend (and frequent racer) Ted Poulos. Both Landaus enjoyed a drink inside 2 Silos, and catching up with other racers and friends. Some of the runners may have even crossed the street to go swimming at the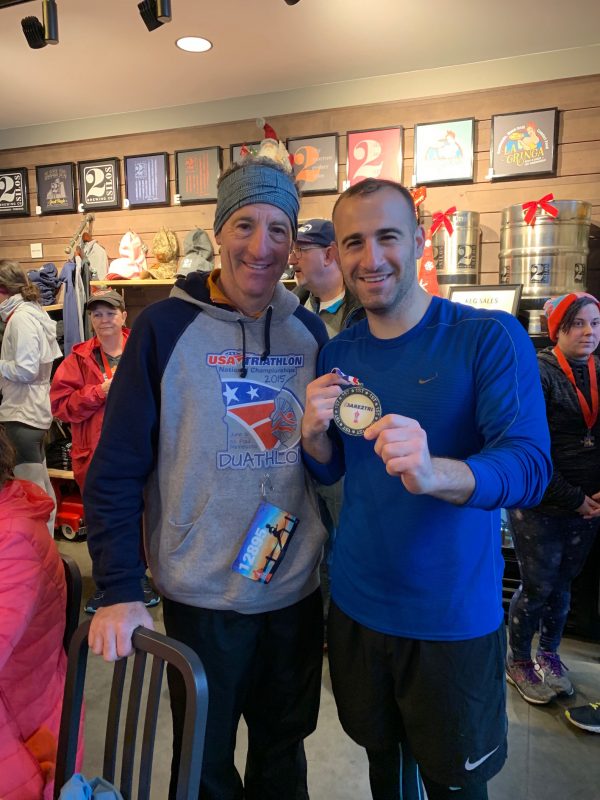 Freedom Fitness pool or shower and change. Perhaps the folks at "Tri It Now" multisport racing will include the Farm Brew LIVE campus in future triathlons and duathlons starting at the GMU Prince William County Campus. Located in Manassas, Virginia, off the exit just pass the main Manassas I-66 exit going West, Farm Brew LIVE is an 8-acre campus that features craft beer, craft food and live, local music. Currently open at this unique new space are: 2 Silos Brewing, Co. and tasting room, The YARD outdoor live music venue, The Pit BBQ and beer garden and La Gringa Food Truck.The Landaus look forward to future Bishops Events in Manassas, Loudoun County and elsewhere in Northern Virginia. The Bishops Events Series' sweatshirts were much in evidence at the 2 Silos race, and there are all sorts of incentives for runners of all abilities to take part.