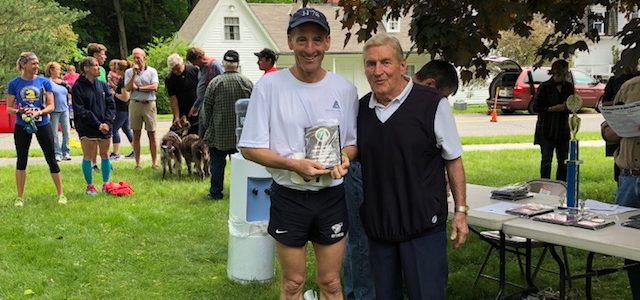 Memorial Day Racing in the New England Hills – a Memorable Day
Running races in the hills of New England is always a challenge. But fun, friendly, small town racing makes the effort all worthwhile. Attorney Doug Landau has trained in the Litchfield County hills of Connecticut ever since running track in his final season of high school in Lakeville.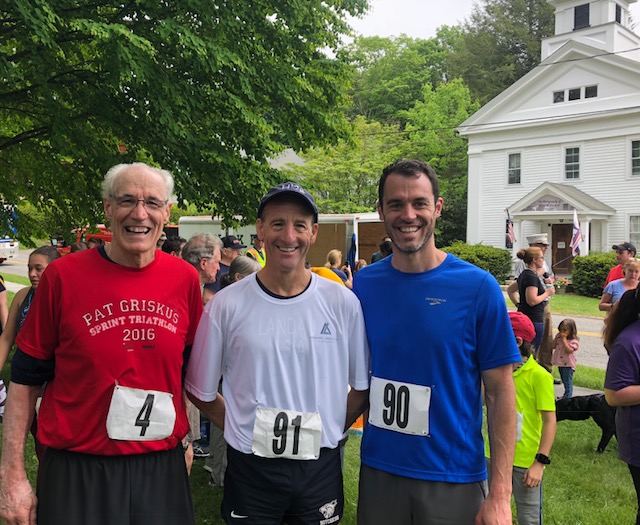 On Memorial Day, Landau and his bride toed the line for the 40th Annual Norfolk Volunteer Fire Department fund racing five miler. This annual Memorial Day event is unique because it is a "point to point race, " starting at the Mountain Road ball fields, and ending on the Town Green, at the top of the hill. Race timing was provided by Landau's friends at Greystone racing. Race Director Will Graustein not only had immediate computerized results, but a live feed on the Internet! This is something not often seen in smaller New England races. Landau had several friends in the race, including long-time road racing friend Peter Hawley, who is an officer with the Hartford track club, and friends from the Bantam mid-week triathlon training group.
While rain had been predicted, participants were greeted with sunny skies, drone coverage, fire fighters, water stops at every mile, smiling volunteers, and lots of hills. Lawyer Landau 's goals were a top 10 finish, and an age group win, at a pace of under 7 1/2 minutes a mile. While he finished 12th overall (out of 190 finishers), second in the grandmasters category, he did manage a pace of 7:24 per mile. Melissa Landau also had a terrific race, averaging under 10 minutes per mile, and finishing with a smile. Full results can be found here. Another aspect about Greystone Racing that Landau particularly admires is their thoroughness with the results. Greystone's event recaps include not only overall, pace, gender and age, prior records, and category results, but other statistical data as well. For more information about Greystone racing, click here.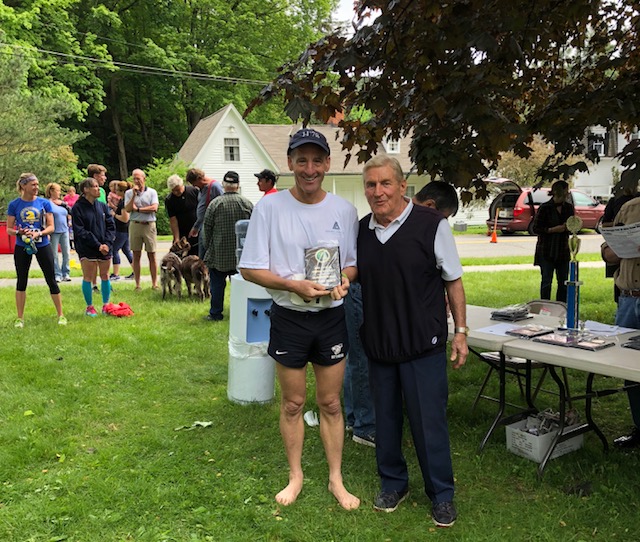 After the race, both Landaus jumped into the knee-deep pool at the finish line, in order to  prevent soreness by soaking in cold water. The Landaus did the race en route home to Virginia, and wanted to stave off post-race soreness that can accompany a long car ride. During the long drive back to Virginia, they only stopped in Westport to meet with counsel with whom Doug has consulted on prior Connecticut cases. After the late lunch, the Landaus only other stop was on the New Jersey Turnpike to break up the trip and refuel. During the long drive, Landau was able to nap, catch up on email, and do some dictation when he wasn't behind the wheel. Safe driving on long holiday car trips is job number one.