Bear Triathlon Campaign Features Attorney Landau
The 2018 Regional Club Championship at Bear Triathlon sent an e-blast looking for volunteers featuring the derriere of a certain triathlete trial lawyer. This is the view most competitors see of attorney Landau as he is speeding through the aid stations often spilling more water or Gatorade than he swallows.
The photo shows the Herndon injury lawyer in his World Championships kit, which is required to have his name and country on the front and on the butt. Landau is flattered that Rip It Events chose his backside for their race campaign. Mrs. Landau does think her husband should quit his day job in the hopes of becoming a "glute model!"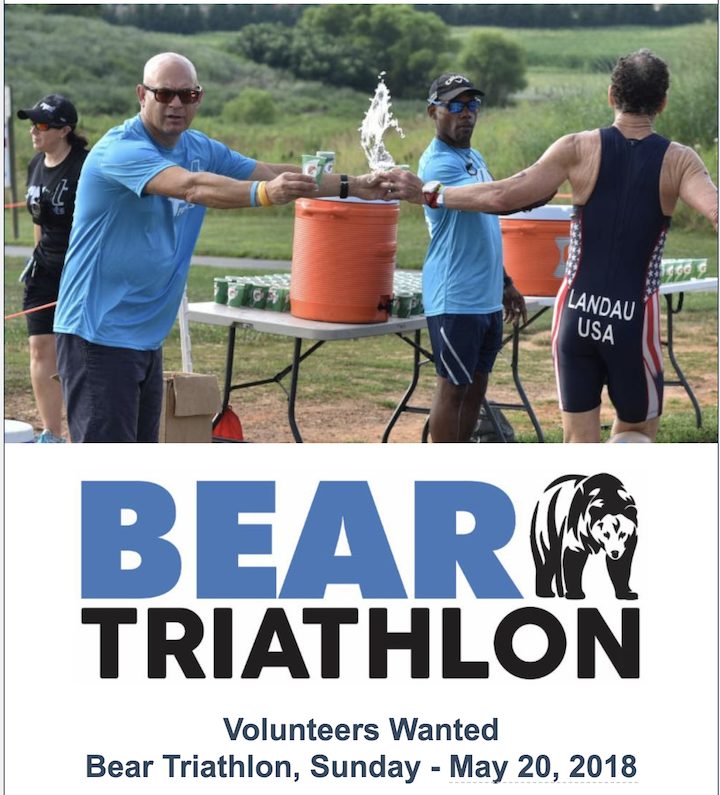 The Bear Triathlon will be contested on May 20, 2018 at Lums State Park in Bear, Delaware. It is the Mid-East Region of USA Triathlon 2018 Regional Club Championship. There will be both the Olympic Distance and the Sprint Distance formats. Lawyer Landau will not be able to as he will be in New York City that weekend. His dear cousin is getting married at the Bronx Zoo, and Landau and a number of family members are registered to race the Governors Island 5K or 10K the next day before the brunch and heading back to Virginia.