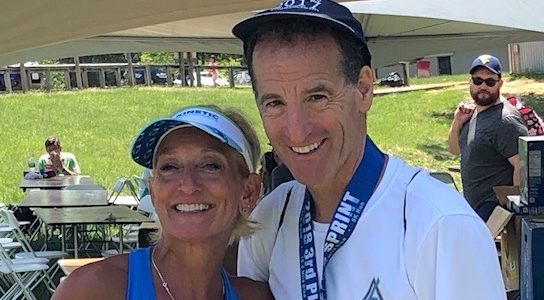 Kinetic Triathlon Festival a Sunny Spotsylvania Success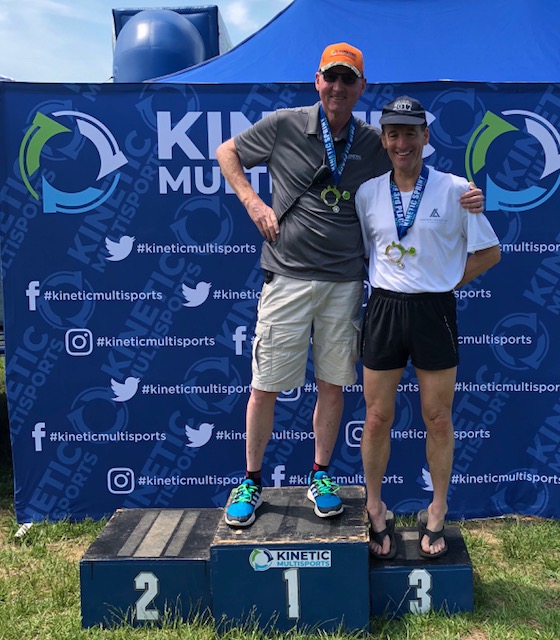 Lake Anna was warm, the sun was shining and triathletes from all over the United States enjoyed a great morning of racing in Spotsylvania, Virginia. The Kinetic Triathlon Festival's Sprint Race on Sunday was a great way for Doug Landau to get some points in the annual Virginia-Maryland Triathlon Super Series—now called Kinetic Multisports. The Lake Anna State Park venue featured a spectator friendly course, a sandy beach start, a calm freshwater swim, rolling country roads for the bike and a safe run course that stays completely within the State Park.
Spectators enjoyed stadium style seating that overlooked the swim course, where they could see lawyer Landau take off toward the right hand buoys, when the rest of the field correctly went in the direction of the left hand buoys in order to make 2 right hand turns! After the race there was plenty of hot pizza and snacks at the Fairwinds Brewery post race party.  The Kinetic Triathlon Festival had a half iron distance race as well as Olympic, Relay and Aquavelo events.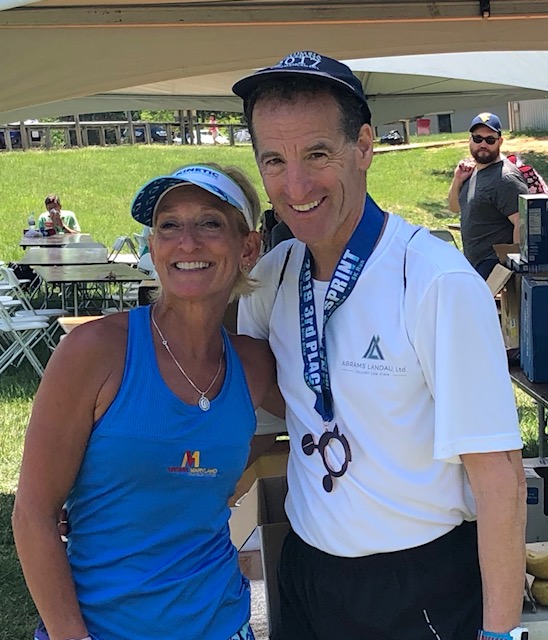 A challenging bike course around Lake Anna State Park tested triathletes metal Sunday morning at the Kinetic sports sprint race. Comprised of a 750 meter swim in the lake, a challenging 15 & 1/2 mile bike ride, and then a hilly 5 km run, athletes came from near and far in order to win prizes and collect points towards the annual Kinetic Multisports scoring.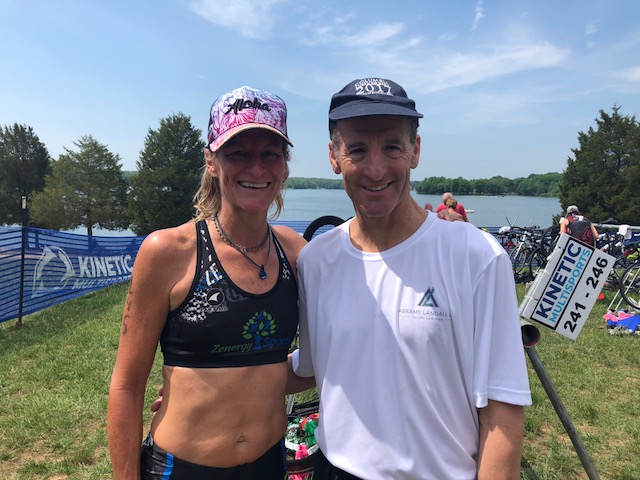 Herndon injury lawyer Doug Landau came to see how he could do in the open water swim. He was also still testing his fitness after injury and illness, in a rave longer than last week's Rev3 Westfields sprint triathlon. Despite making several "rookie mistakes," including aiming to the wrong buoy during the swim, losing his cyclometer in the first miles of the bike, having a wheel rubbing on his frame, not having his Garmin record any useful data during the race and almost leaving T-2 with his helmet still on his head,  lawyer Landau still won a spot on the podium. Of the 450 finishers, he was able to chase down all but 20 of the athletes ahead of him. He was pleased with the effort, and the sunny, warm conditions. As a sponsor of the Virginia-Maryland Triathlon Super Series, he was glad to participate in one of the early season races. He will likely not participate until the late summer and Fall events due to his busy trial and travel schedule.