Top 10 after Pneumonia: Lawyer Landau Competes at DUathlon National Championship
Just 10 days after coughing up blood and fighting pneumonia, Doug Landau was able to rest enough to compete against the best multisport athletes in the US and Canada at the USAT Sprint DUathlon National Championships in Greenville, South Carolina. Lawyer Landau was "breathing like a wounded water buffalo" from the start, and with an elevated heart rate and taped up soleus (the muscle under the calf in the lower leg), he put in a strong first run, averaging just over 7 minutes per mile. His first transition from running to cycling took less than a minute!
The bike course took the racers onto the highway, where Landau's speed exceeded 30 mph! He managed to pass people on the rolling course before heading in to the second transition. There he committed a "rookie mistake," by running right by his rack position, costing precious time.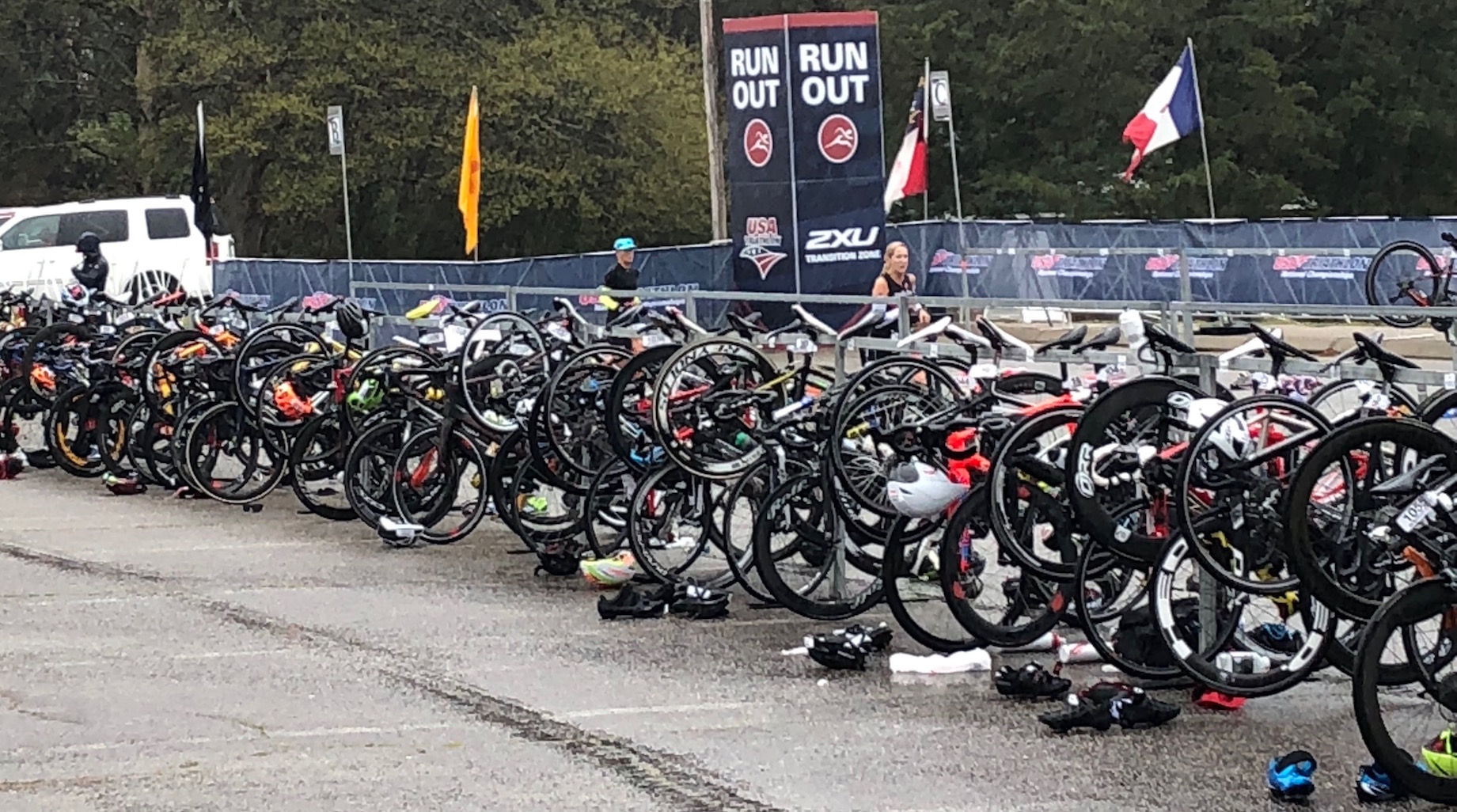 On the second run Landau expected his leg or his lungs to blow up and go into spasm. Fortunately, that did not happen and he was able to manage to finish with a strong kick with "plenty left in the tank." In fact, he even did a "cool down jog"—something he has not been able to do after the last several National Championships he has competed in around the country. Landau had done a thorough pre-race warm up, with light cycling, jogging, stretching, etc.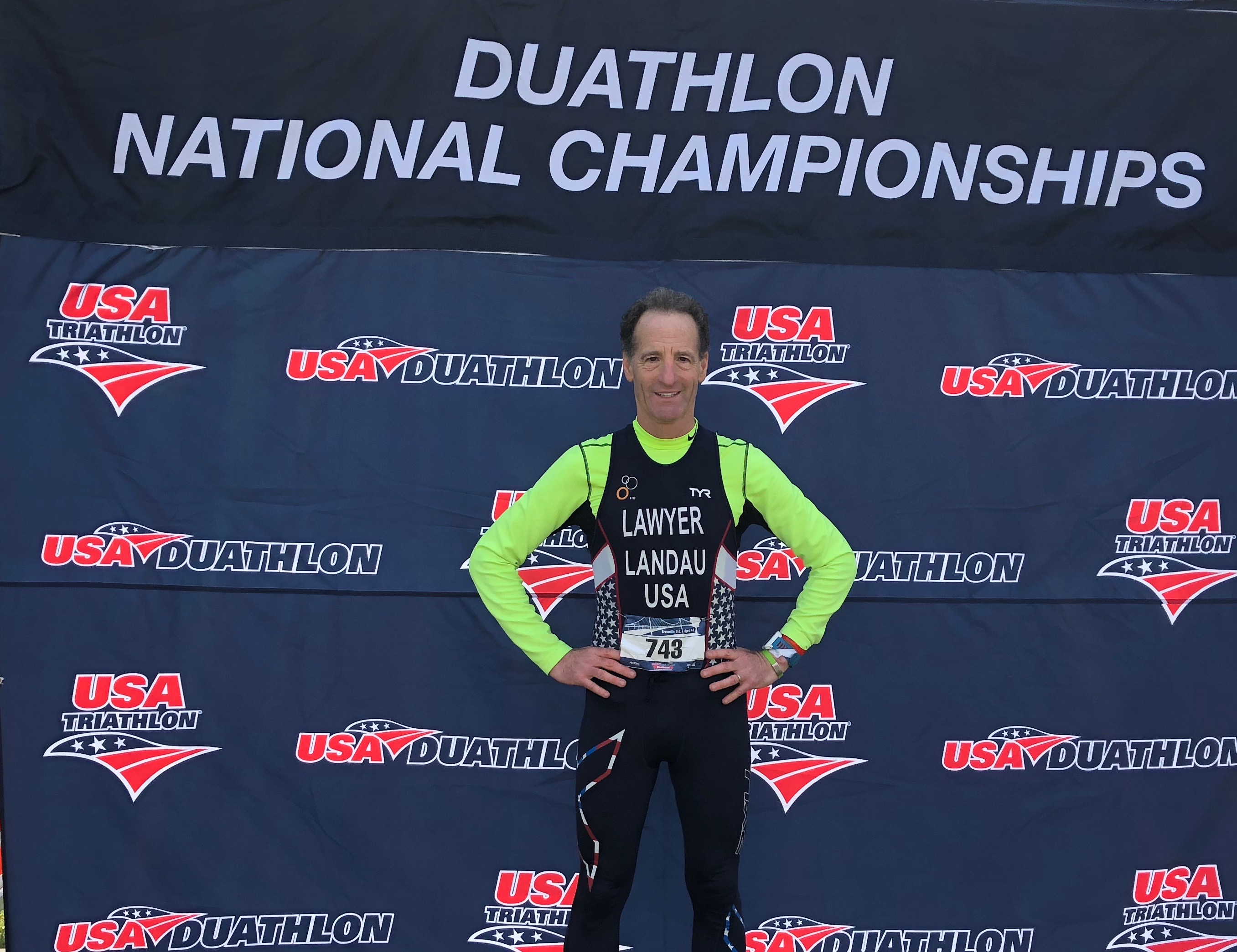 Herndon Virginia lawyer Landau ended up 9th in his category and was not sore afterwards or even the next day, which gives hope for a better racing season in 2018. Landau intends to compete at the USAT Sprint Triathlon National Championships in Cleveland Ohio in August, and a number of Virginia and Maryland Triathlon Super Series and REV3 events prior to that key competition. For future race plans, see our calendar in our monthly e-newsletter here.