Run-Bike-Run in Greenville, South Carolina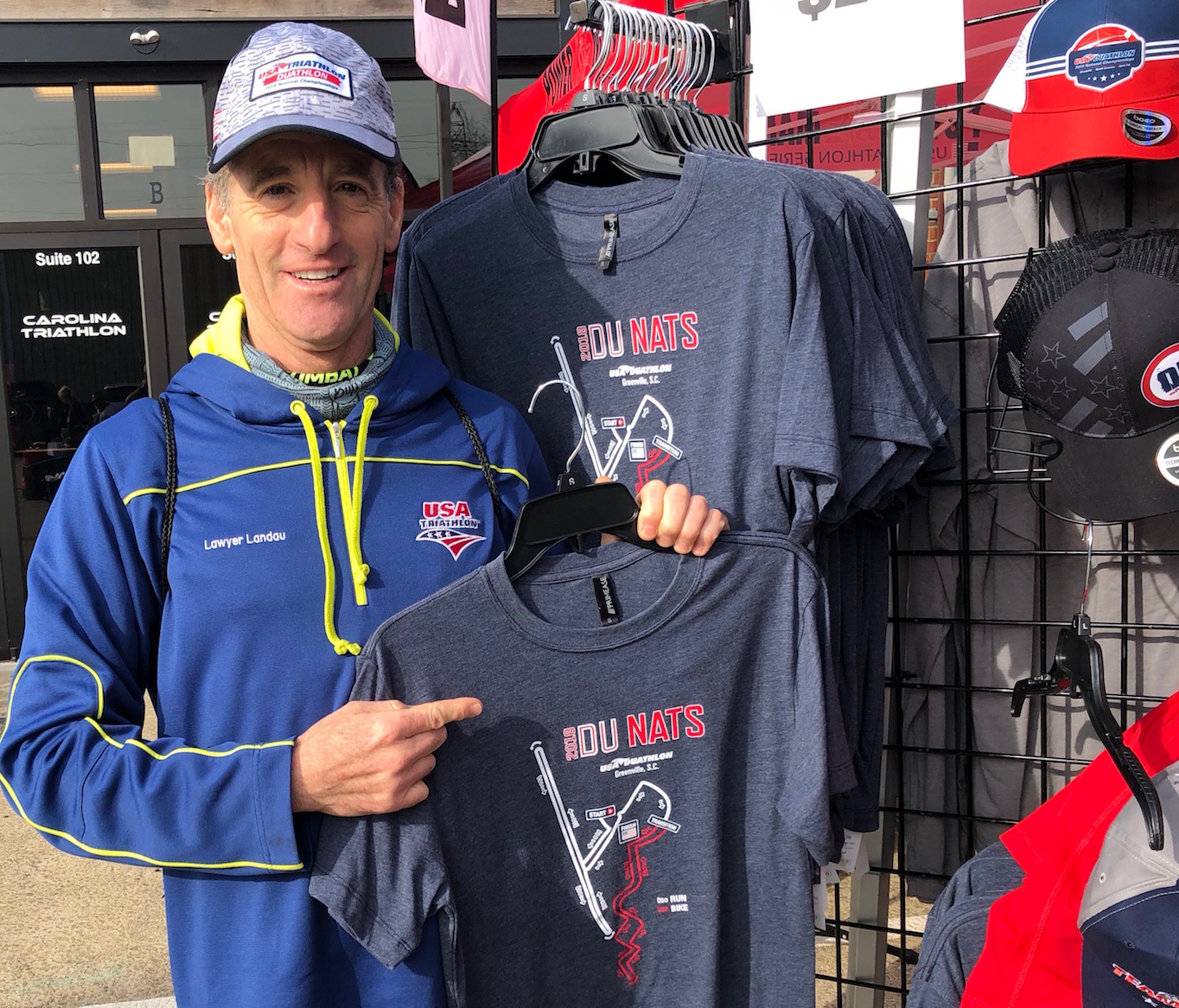 Some 1300 of the very best multi-sport athletes from 49 states went to South Carolina for the 2018 USAT DUathlon National Championships. These Age Group "run-bike-run" races are not only the national championships, but also serve as the qualifiers for the 2019 ITU World Championships in Ponte Vedra, Spain.  Since Doug Landau qualified for TeamUSA, but will not be able to participate this summer as it conflicts with his daughter's wedding, the Herndon Virginia lawyer is keen on making the team. However, the odds are not good in light of his injury-ridden 2017 season, and recent bout with pneumonia. After giving a top shelf presentation to the Virginia Trial Lawyers Association in Williamsburg March 30th, he was coughing up blood and had to take a week off of any training, just as he was to be "peaking" for Nationals.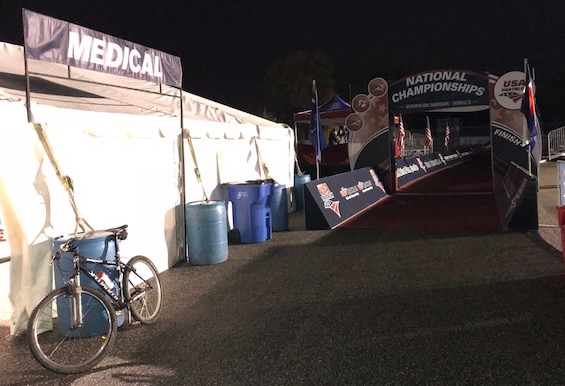 Lawyer Landau flew to South Carolina straight from court in Washington, D.C. on Thursday, and had a chance to drive the bike and run course. On Friday, he biked part of the course (as half of the ride is on a toll road!) and ran a small portion of the run. His right lower leg started to seize, so he wisely shut it down in order to save himself for Sunday afternoon's racing. His previously injured soleus had been his "Achilles Heel" all during the 2017 season. In Landau's last race of the season, he was in 2nd overall behind his friend Marty Stiegman. However, within sight of the line, his leg seized, and he had to hop to the finish of the Manassas race. Landau did not race for 6 months after that in order to let his leg heal. Instead of running on "dry land," the Herndon injury lawyer ran in the pool, did elliptical machine exercise and finally at the end of December, began running slowly on soft sand, grass and turf.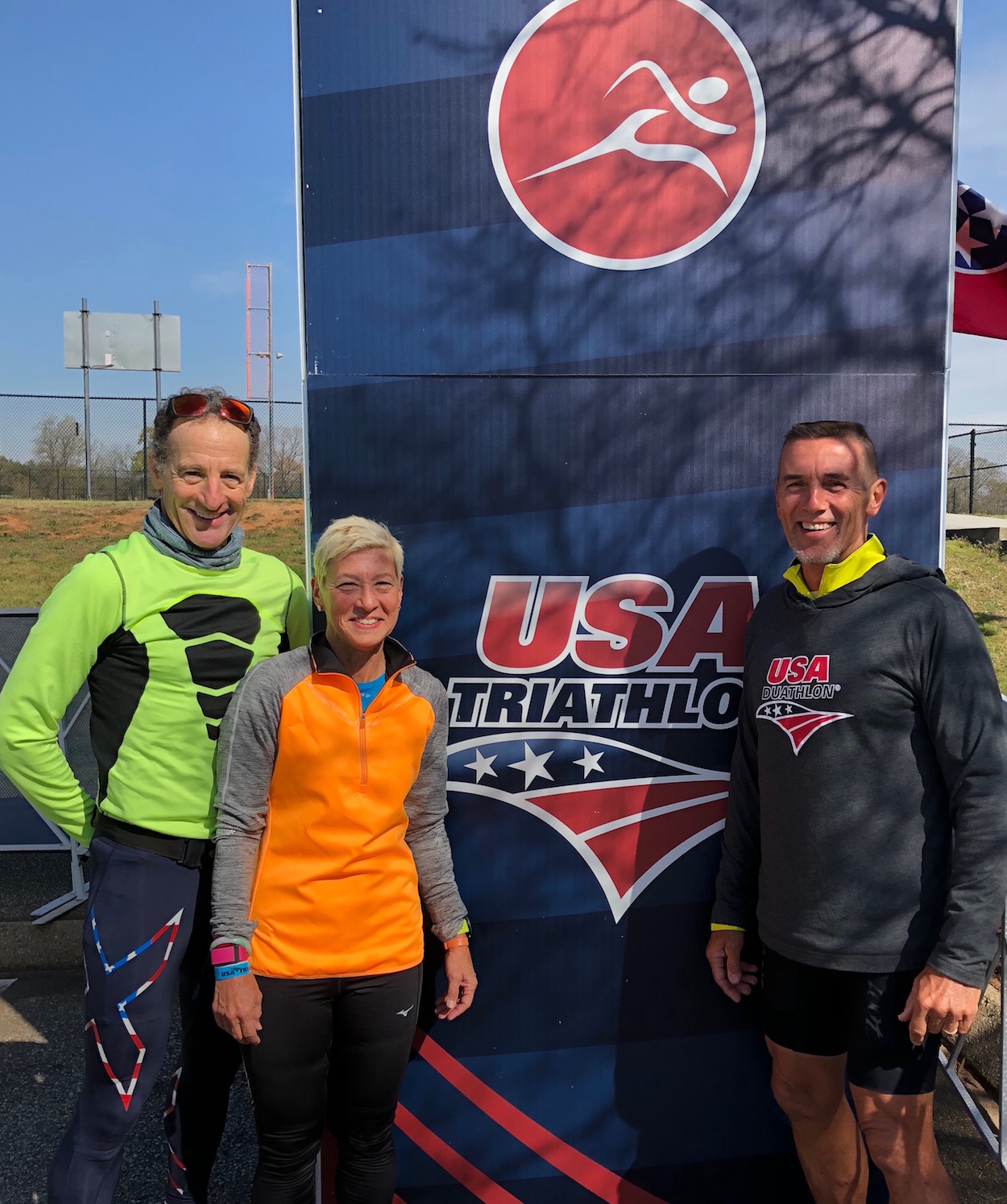 One of the aspects of racing around the country in top events that appeals to lawyer Landau is the opportunity to catch up with friends and learn the latest racing strategies. Bob Brown has bested Landau in the Southeastern DUathlon Championships in Georgia and Gail Waldman has scored 4 podiums in 3 races at the last DU-Nats (3 age group medals and a Masters award)! Fierce competitors on the course, they are friends and good company before and after the racing is done.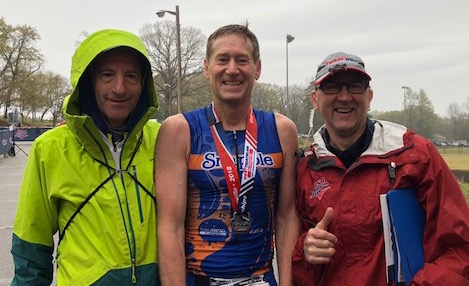 Stiegman, a Snapple sponsored Richmond area athlete, is extremely fast on both the bike and the run, although he hates to swim! Landau has raced Stiegman over the years, and he admires his friend's work ethic and consistency. Stiegman won the 55-59 age group this morning with sub-6 minute per mile running speed on both runs and cycled with an average speed of over 22.5 mph in the rain. Hopefully, Marty will join Landau and the other Reston area athletes in one of their weeknight rides from the Herndon municipal lot.  Gail Waldman was runner up in her category, with terrific bike power and even splits despite the cold, wet and sometimes dangerous conditions.