VeloFit PT & Abrams Landau Law Working for Cyclists and Athletes in Herndon
As many of our clients know, lawyer Doug Landau regularly races and has been a longtime triathlete. What many may not know, however, is that in between all his legal casework, successful races, and charity work, he takes the time to heal and recover. He's not invincible! And he knows the importance of seeking professional help to properly address any problems.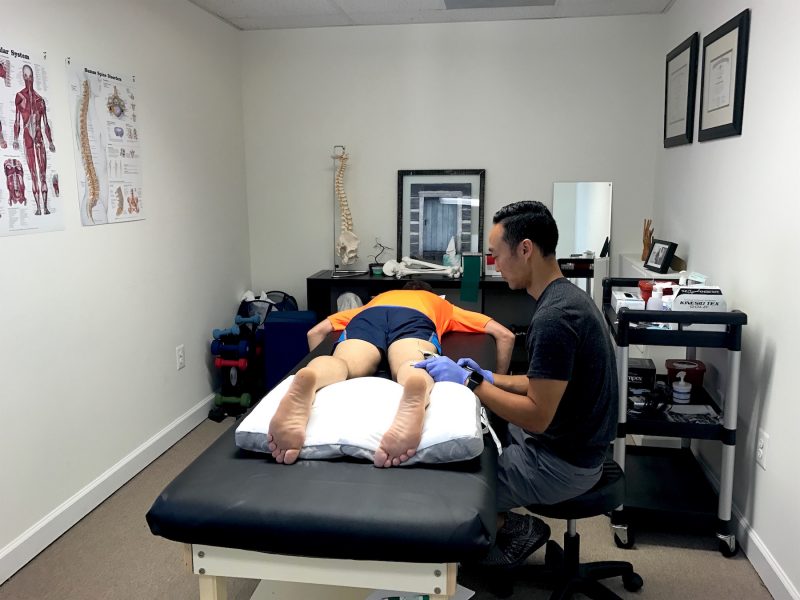 Doug has been to numerous physical therapists in his many years as an athlete, but no other physical therapist has understood his injuries like Dr. Kur Sohn, owner and founder of VeloFit. Like Doug, Dr. Kur Sohn is an avid cyclist and triathlete. He uses manual techniques, trigger point dry needling, and functional movement retraining in his one-on-one hour long treatments. VeloFit is also the only professional bike fitting service in the Washington, D.C. Metropolitan Area that is fully serviced by a Doctor of Physical Therapy.
Whether it is through working in personal injury cases or treating physical injuries, both Doug and Kur share and act on their passion for helping fellow cyclists and triathletes. In addition, they are both located in the biking community in historic Herndon old town, right next to the W&OD trail. Fortunately for Doug, VeloFit is only a couple minutes walking distance from the Abrams Landau law office.
Kur's best advice for athletes is to take care of their bodies before their tissues break down, and to not seek treatment or help once the pain gets even worse. He notes, "Tissues will always tell the truth, no matter how your body feels," which is why it's harder to get athletes to take more preventative measures earlier on.
If you're ever in the neighborhood, whether cycling through on the W&OD trail or for your personal injury case, make sure to stop by the Abrams Landau office, VeloFit to learn more about physical therapy and bike fitting, Green Lizard Cycling for coffee, or Great Harvest Bakery for some fresh treats!