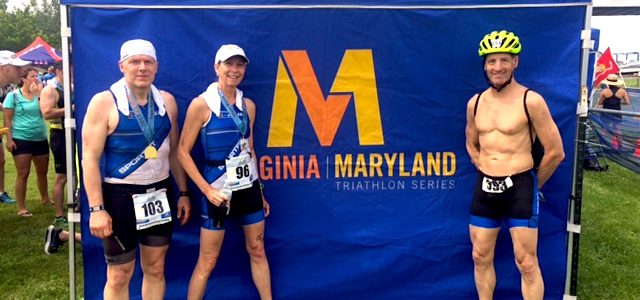 A Successful Triathlon Race for Attorney Landau
It was a wonderful day for racing, with the sunny sky, light breezes, clean course, and beautiful weather the evening before the
VTS MTS Rock Hall Mid-Atlantic Club Championship race
last month. This is a very competitive race in the DellMarVa area, and the seafood & crab restaurants around this Maryland venue are outstanding.
Team
Sportfit
was out to represent their hard training and smart coaching. Doug Baumgarten was even there for his "stunt double" Doug Landau, with a spare bike when lawyer Landau broke his electronic shifting ride taking the seat off of his Quintana Roo QR6 tri bike! Lesson learned. The mechanics at the race, courtesy of
Bonzai Sports
, were unable to fix Landau's electronic shifting, and were not even able to change the gear to make it a "fixie." Landau nevertheless was able to average over 20 miles an hour on the bike, and put in a strong run, for fourth in the age group. More results
here
.