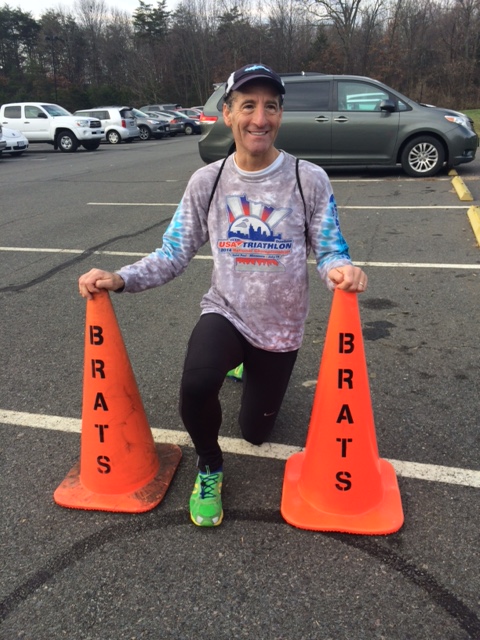 Toys for Tots Santa's Workshop 5K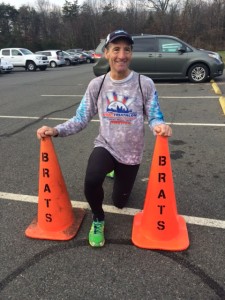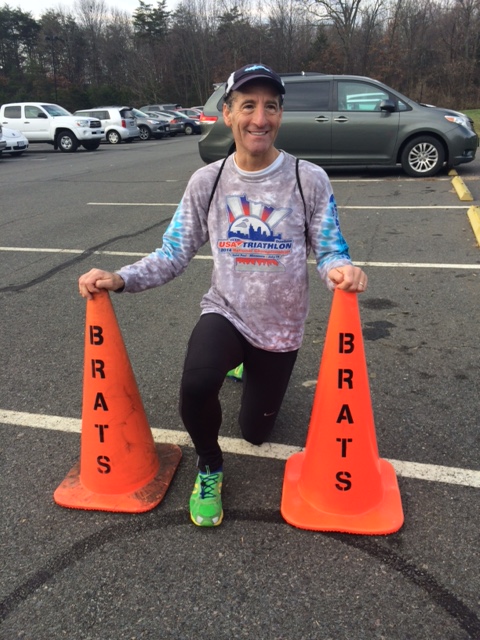 Last month's Toys for Tots Santa's Workshop 5K on the Manassas, Virginia campus of the Northern Virginia Community College raised twice as many toys for the United States Marines to give out for the holiday season compared to the year before.
The Bristow TRI & Swim (BRATS) race crew did an excellent job on an unseasonably warm December day, without the presence of Founder and President Kent Barker, who was called away on business to Japan.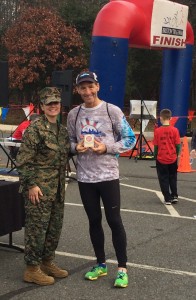 After court in the Prince William Circuit Court that Friday, Doug Landau bumped into Parker and his race director as they were laying out the course.  Lawyer Landau has participated in many BRATS races, and they're always professionally staged, enjoyed by runners young and old.
Landau finished 11 out of 220 participants, good for making the top 5%, and another age group win. The Bristow area run crew is staging a number of winter races, especially in the area of the Freedom Fitness facility at the Manassas George Mason University campus. This facility is a gem hidden in Prince William County. The winter races held there enable participants to walk inside this large athletic facility, shower and change afterwards. Lawyer Landau has been known to combine a post race swim, bike ride, or weight workout!