Keep Your Eyes on the Goal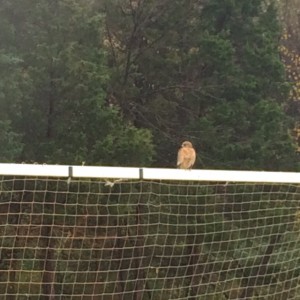 Too often, athletes and lawyers get sidetracked by distractions and short-term objectives. The best lawyers and athletes know to look long-term if they are to be successful year after year.
Rather than get out of shape and not use the winter efficiently, Herndon lawyer Doug Landau uses this time of year — when there are no multisport races to contend — to plan out his next season, and also modulate long-term goals.
"Taking the time, well in advance, to determine where you want to be and how you want to get there, pays large dividends," notes Landau. "At our law shop, we eschew last-minute preparation, and try to have the cases ready so as to avoid scrambling at the 24th hour."
An example of Landau's thoughtful evolution as an athlete can be seen in his race selection after three decades of participation.
After meeting with success in both Olympic and Sprint Triathlons, lawyer Landau noted that he was having trouble training for and finishing on the podium in races lasting over 100 minutes.  This was especially true in the Duathlon National Championship standard distance races.
For that reason, he switched to exclusively sprint distance races and wound up 3rd in the country at the Duathlon National Championships and was named a Triathlon All American after winning his age group in the competitive Maryland and Virginia Triathlon Super Series.
 "Like the Herndon hawk in the picture above that patiently watched me as I was training on a cold, wet fall day, I try to keep my eyes focused on short AND long-term goals in my law practice and my athletics. Just as this raptor needs to be successful nearly every time it leaves its perch, I feel the need to win every case for my injured clients and be on the podium at every race. Planning, confidence, and practice all help me to be able to help those who call on me and my staff for legal assistance. Likewise, this same triad enable me to keep competing with athletes half my age !"
Look for lawyer Landau to be competing in the 2016 USA Sprint National Championships in Duathlon in Bend, Oregon in June and in Triathlon in Omaha, Nebraska in August.
Closer to home, he is contemplating 2016 MTS/VTS events, as well as sprint events from May to October in the mid-Atlantic region.
Races in places where Landau will be teaching other trial lawyers, traveling for cases, and visiting family are also under consideration in Florida, New York, California, New Jersey, Connecticut, Carolina, and Delaware.