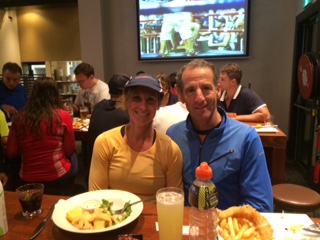 Running and Swimming with the Best Biathletes Down Under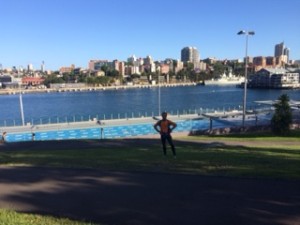 Finding out about a run and swim ("biathlon") race that was to take place the evening of his arrival in Sydney, Virginia lawyer Doug Landau jumped at the chance to compete against an international field of Multisport athletes.
Starting with a "rolling" 4km run through the city's scenic Botanical Gardens and then followed by a 300m swim, the Landaus had to run from their hotel after checking in to make the 6:30PM start.
The biathlon was held at the Andrew (Boy) Charlton Pool on Mrs. Macquarie's Road, The Domain. The harbor side pool was a salty and long course, which would be a first for this Yank and his bride.
Over 3,000 people participated in the event last year, and this year athletes from Sweden, Ireland, New Zealand, England, Australia, Canada, and the United States toed the starting line.
The friendly folks at Anderson Events could not have been more helpful. There was even a supper planned after the race at the Wallamalloo Pub, down the quay.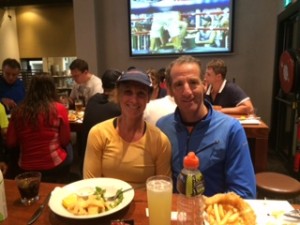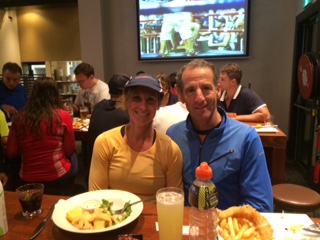 Landau enjoyed fish and chips while the race director gave out well-received random awards to nearly every participant.
If you have the chance to do so, sign up for one of the Anderson Events ABC Biathlons, as there are 10 such races organized each season in Sydney, Australia.
While lawyer Landau ran hard, averaging 6:36/mile, he was 20th in his heat and 37th overall in 23:07.  There are some fit, fast Aussies in Sydney!