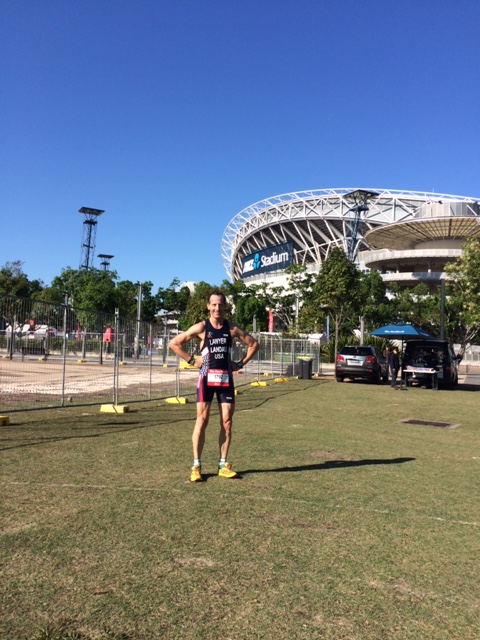 Olympic Course For Sydney Summer Starter Road Races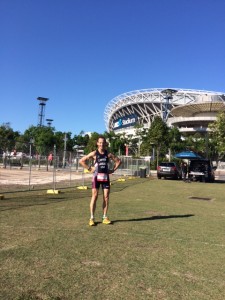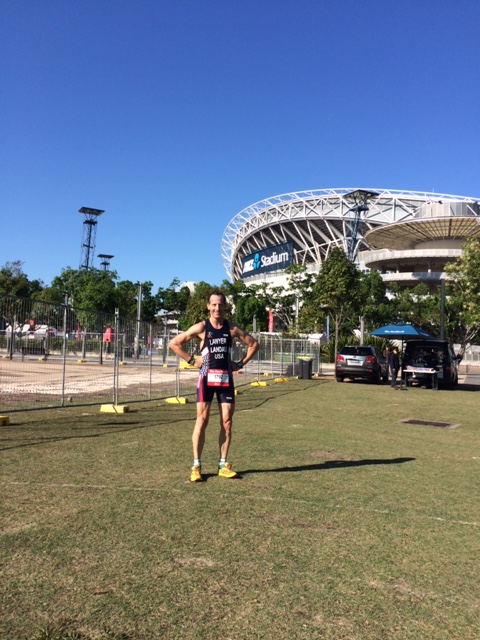 Following portions of the 2000 Sydney Olympic Marathon course, Melissa and Doug Landau participated in the Summer Starter 10km road race.
Several thousands of runners took advantage of the special express trains from Downtown Sydney to race around the Olympic venues on a picture perfect day in New South Wales.
This was Doug Landau's third race Down Under, and once again he was served a heaping portion of humble pie by the very fit and friendly Aussies.
While finishing with an average pace a tick under 7 minutes per mile, and coming in the top 5% overall, lawyer Landau was well off the podium in 5th in the 50-59 category.
Unlike many American races, there were yoga mats, stretching bands, physic balls and other equipment for the athletes. There was live music, free massages, an excellent bag drop area and family entertainment.
Lawyer Landau tried his hand at the cricket style "bowling" (ball throwing) arcade, as well as other booths.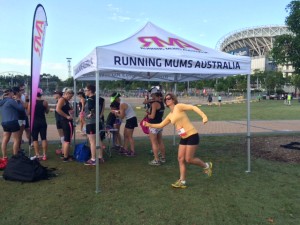 Melissa Landau finished in 57:20, using the pacesetter runners to keep a consistent speed. Many local running clubs had large turnouts, including the Sydney Striders and the Australian Running Mums.
If travel takes you to Australia, bring your running shoes as you will have a lot of fun in OZ land!