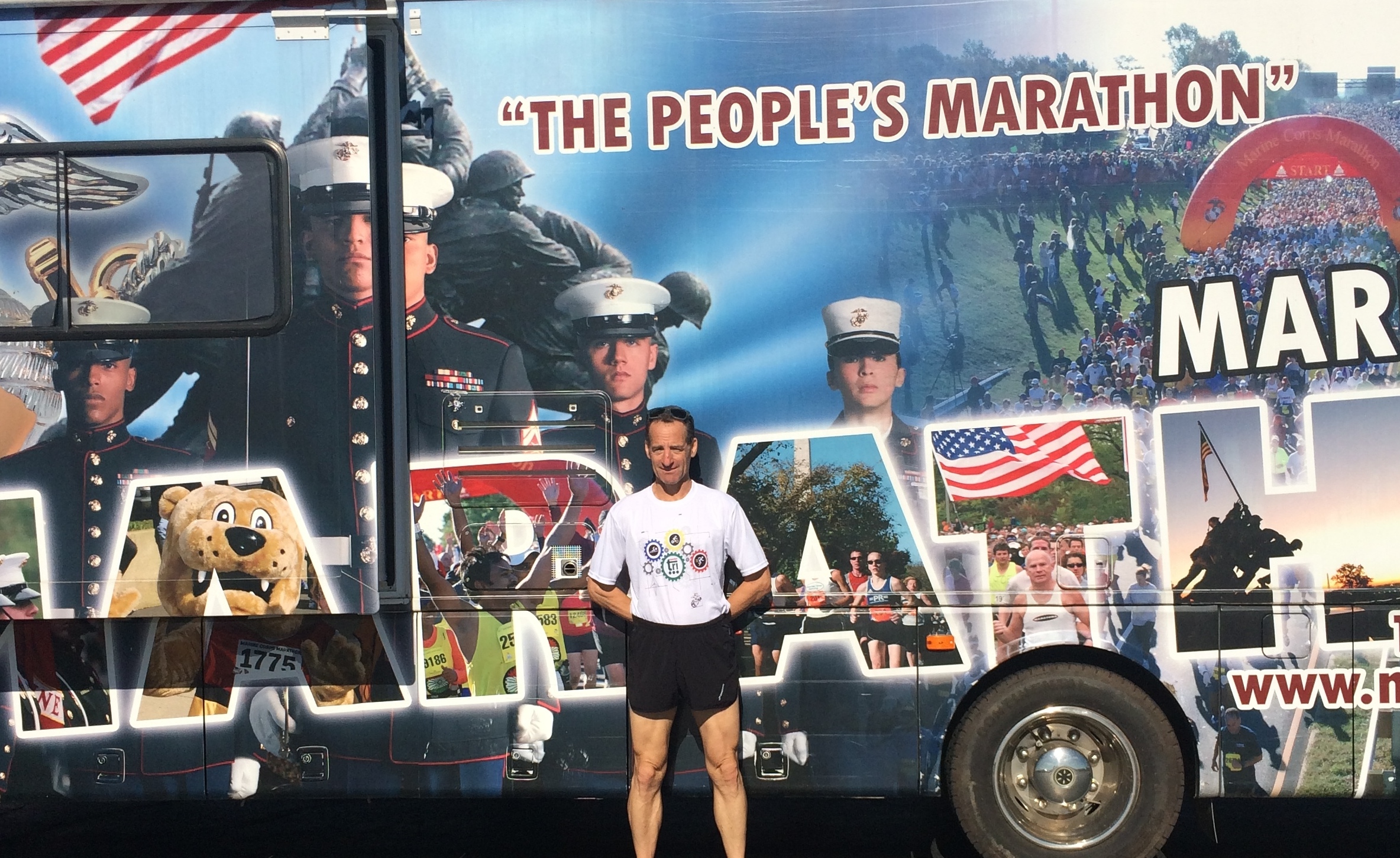 Best Grandmaster Three Years in a Row; Marine Corps Marathon Triathlon at Showcases Quantico Base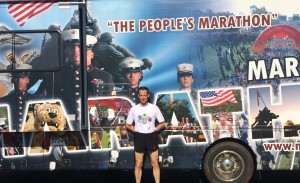 After two years with a pool swim and flat road race format, the Marine Corps Marathon Triathlon changed course, and tripled the length of the swim, made it open water and had racers run a cross country course. With the swimming his weakest event, Herndon lawyer Doug Landau was concerned that he might not make the podium in 2015. Contested on the Marine Corps Base Quantico, each leg of this USAT sanctioned, sprint distance event offered a unique view of the Crossroads of the Marine Corps. The 2015 race featured a start and finish near Officer Candidates School, a 750 meter open water swim in the Potomac River, and a 20K (12.4) mile bicycle tour of the Marine Corps Base, founded in 1917. The event used body number tattoos, ankle computer chips and a timing mat which recorded each athlete's personal start time. The Quantico Tri concluded with a hilly 5K run through the woods, the distance every Marine must complete annually as part of the Marine Corps physical fitness test.
Despite the significant changes, the race went off without a hitch. True military logistical planning made for an enjoyable day for the hundreds of athletes who tested their mettle on the base. Over 425 finished the challenging course. Lawyer Landau, once out of the murky, muddy water, started passing other racers and did not let up until the finish line. Averaging almost 22 miles per hour on the hilly bike course and running under 7 minutes per mile, Landau felt he had given a good effort. No one passed the Herndon injury lawyer for the hour after he emerged from the Potomac, and he ended up 15th overall, first in his age group. The race is also unusual in that only the best in each group are given awards, at a ceremony held off the base over a week later. Nothing for 2nd or 3rd. Last year, the winners got a wonderful tour of the National Marine Corps Museum  and the year before, the top finishers were feted at the Marine Corps Marathon headquarters.