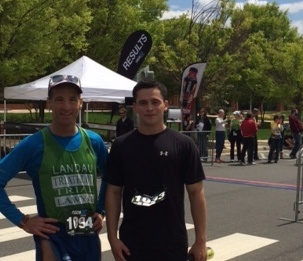 George Mason University Victims Rights Run and Walk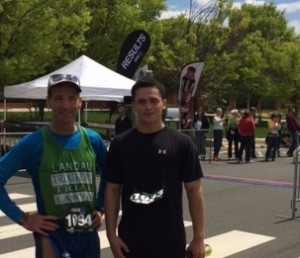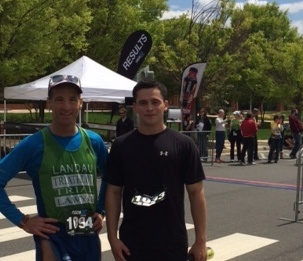 The Herndon law firm ABRAMS LANDAU supported the George Mason University Victims' Rights Run & Walk to help spread the word about preventing violence on campus.
Doug Landau has participated in this terrific on-campus event a number of times, and this year he joined Abrams Landau intern Isaac Moore, a GMU Junior from Stafford, Virginia, as a member of Isaac's fraternity team.
Every April, the George Mason University Police Department and the Office of Wellness, Alcohol, and Violence Education and Services join the National Victims' Rights Week in promoting victims' rights and to honor crime victims and those who advocate on their behalf.
While lawyer Landau averaged just seven minutes per mile on the new campus course, he was most impressed by Isaac's tremendous kick at the end of the race.
Lawyer Landau noted that George Mason University continues to grow, and has improved campus safety by use of walkways under the main thoroughfares, so it is possible to get to the athletic complex and field house without crossing busy Route 123 to get there.
As always, there was terrific participation and school spirit, with a large contingent from the ROTC.
The Abrams Landau team is delighted to have Isaac helping us , as his mother was a terrific legal assistance for the Landau Law Shop when we were located in the Courthouse Plaza on King Street in Old Town Alexandria.