Salsa Bicycle Forks Recalled Due to Fall Hazard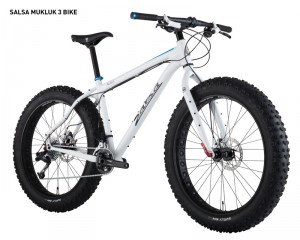 Salsa Bearpaw Bicycle Forks have been recalled because they can bend or break, causing a fall hazard.
The aluminum forks were sold either separately (shown left) or on Mukluk bicycles (shown above) in sizes x-small, small, medium, large, and x-large; and in colors "tequila lime" with black paint, "metallic gold", red, and black.
The forks (approximately $250) and bikes (approximately $1850 to $4400) were sold from September 2013 through November 2014 at bicycle stores nationwide and online.
Affected users should contact Salsa Cycles by phone at 877-774-6208 or online at www.salsacycles.com (click on the "Fork Recall" button).
For more information visit the Consumer Product Safety Commission website.
If you or someone you know has been injured while using a defective product and there are questions as to what laws apply, email or call Abrams Landau, Ltd. at once (703-796-9555).