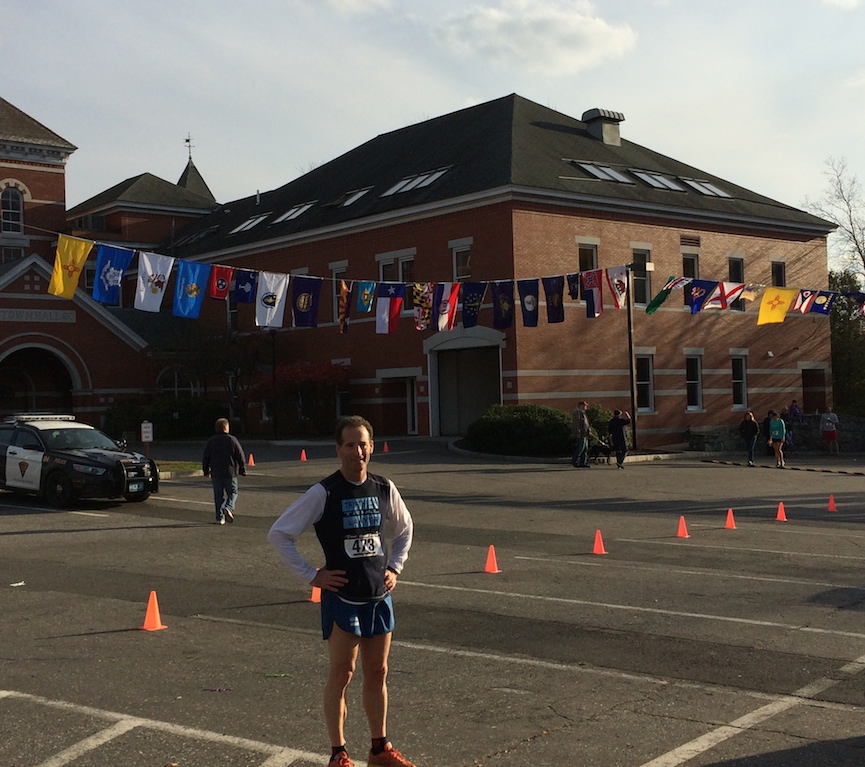 Hilly Fall Fun in the Connecticut Hills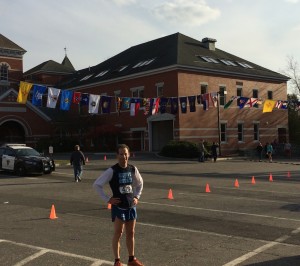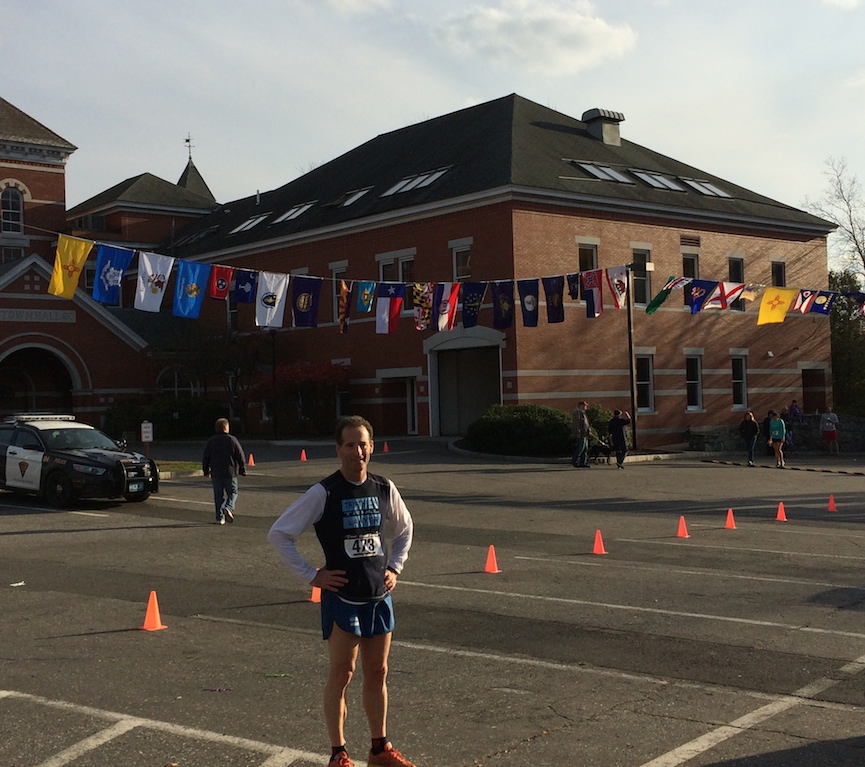 Before taking the month of December off from racing, Herndon Virginia trial lawyer Doug Landau ran several Fall road runs to cap off the year. One such race was the 13th Annual Diane Burr Memorial 5km in Thomaston, Connecticut during Veterans Day Weekend.
Lawyer Landau was in Connecticut for "Taft Day" at the Hotchkiss School. The traditional rivalry between his high school alma mater and its Watertown counterpart makes for some exciting athletic competitions.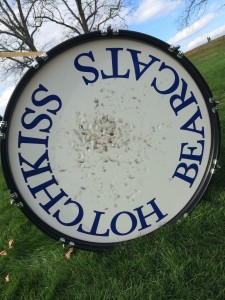 This year Landau came down from Sharon, CT in Litchfield County, where he is a member of the Bar Association, and took in the boys soccer matches at Taft. He then raced over to nearby Thomaston for the afternoon start of the hilly 5km road race.
The Diane Burr Memorial race raises money for an organization that is dedicated to aiding individuals and families who have been stricken by cancer. The race is also a time to remember our Veterans and all those who lost their lives on 9-11. Diane Burr and husband Mike were instrumental in organizing the Flag Run Across America and the 50 state flags collected during the run hang as a remembrance at the race's finish line. (See top photo)
Even after driving all day Saturday from Virginia to Washington, D.C. to New Jersey and finally to the North West corner of Connecticut, Landau was able to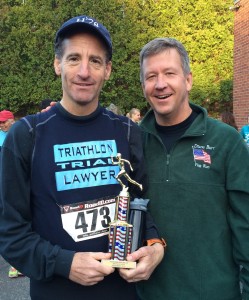 average 6:51/mile despite the steep hills in the opening miles, to finish 14th overall (out of 229) in 21:15. As runner up in the 50-59 age group, he was the lone Non-Connecticut prizewinner for the day ! Race timing was done by his friends at Greystone Racing, and full results can be had by clicking here.  Will Graustein of Greystone Racing, and his assistant Brittany Heninger ably managed this popular patriotic event. Their web page has races all year round throughout Western Connecticut.  Doug Landau and Graustein have raced a number of times together, and his photos, course descriptions, unique venues and race recaps are appreciated throughout New England.